UK retail marketers squander 47% of their ad budgets on low stock items
Recent findings expose a trend among UK retail marketers, who risk customer dissatisfaction and dwindling revenues by allocating marketing spend to low-stock items.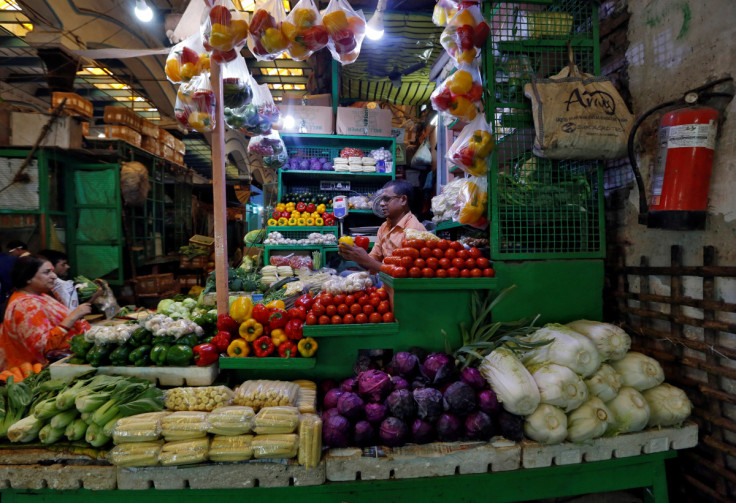 UK retailers confront the intricate task of allocating money for advertising programs that catch consumer attention, increase sales and preserve a competitive edge.
Advertising has grown beyond traditional channels, with digital platforms, social media and in-store displays all playing important roles in determining consumer behaviour. However, a recent revelation from product performance management (PPM) platform ROI Hunter revealed that UK retail marketers find themselves close to customer frustration and dwindling revenues as marketing expenditures are channelled towards low-stock items.
The research has sent shockwaves through the industry, exposing a disconnect between perceived expenditure control and the harsh realities of budget inefficiency.
While a significant 67 per cent of firms claim mastery over ad expenditure visibility, and 68 per cent express confidence in their budget's efficacy, the report uncovers a contrasting narrative. A reported 39 per cent of marketers recount instances of budgetary waste in the preceding year, igniting a much-needed discussion on effective resource allocation.
Karel Schindler, the CEO of ROI Hunter, pointed out the escalating cost of living crisis, driving consumers to be astute in their spending choices. He argued that showcasing adverts for unavailable products not only squanders precious funds but also nudges loyal customers toward alternative shopping destinations.
To make matters worse, another data came to the forefront, revealing that while as many as eight out of ten retail marketers recognise profitability as a key performance indicator (KPI), just around a third (32%) are currently reporting on it. The industry appears caught in a paradox, emphasising profitability as a focal point while failing to actively monitor and optimise it.
Furthermore, more than three-quarters of marketers (77%) anticipate an increase in marketing expenditure over the next 12 months. In addition, a reported 66 per cent anticipate that this infusion will bolster gross profits. However, a perilous oversight threatens to undermine these expectations, as budgets remain stubbornly fixated on low-availability items.
The peril intensifies when confronted with yet another variable. Over half, 56 per cent, of retail marketers confess an inability to predict which products are destined to vanish from the shelves, resulting in further budgetary waste on immovable warehouse items.
Schindler steps in, urging businesses to seize control of their marketing budgets. The solution, he maintains, lies in channelling resources toward high-demand, readily available items. He advocates for automated filters that halt promotions for products falling below a certain stock threshold (a strategy heralded as an epitome of product performance management).
In a parallel narrative, ADvendio, an omnichannel advertising solution provider, unveiled a facet of the UK retail sector. The study finds that the influence of ads at the shelf edge is intensifying, aligning with escalating consumer demand and retailer adoption of retail media networks in-store.
According to ADvendio's original research of over 1,000 UK buyers, more than half (51%) would be more inclined to buy a product if they were presented with digital adverts in-store, peaking at 62 per cent of Millennials. Additionally, 36 per cent affirmed that immersive digital ads within stores could nudge them toward trying new products, an undeniable boon for enhancing confidence, consideration, and ultimately, conversions at the shelf edge.
Tesco's investment, for instance, in a closed-loop food media network, spanning over 500 stores and powering a staggering 6,500 campaigns annually, sets the stage for in-store advertising innovation. Across the Atlantic, Walmart joins the fray, announcing a monumental expansion of its in-aisle marketing capabilities.
The conglomerate will now facilitate third-party commercials on 170,000+ digital screens, accompanied by 30-second in-store radio spots – a dynamic move to captivate "Super Bowl-sized audiences.
Moreover, 38 per cent of UK shoppers polled had already purchased something at a supermarket after seeing it displayed on a digital screen. This was six percentage points more than the 32 per cent who purchased things marketed on Instagram, and 10 percentage points higher than the 28 per cent who purchased items as a consequence of TikTok advertising.
Bernd Bube, the Founder and CEO of ADvendio, encapsulates the essence of this burgeoning trend. He explained the conversion-ready mindset of in-store shoppers, emphasising the potential for engagement and revenue generation through strategic in-aisle and shelf-edge campaigns.
However, Bube advised a holistic approach, advocating for an omnichannel strategy that leverages digitally owned platforms and e-commerce sites to maximise engagement and ROI.
© Copyright IBTimes 2023. All rights reserved.