Over a hundred of London's prestigious startup companies are in the process of making Berlin their new tech-hub home, according to the German capital's business and technology tsar.
Berlin Senator for Economics, Technology and Research Cornelia Yzer pulled no punches during a presentation at London Fintech Week 2016, stating that every time she speaks publicly about Berlin post Brexit vote, another wave of interest follows from London.
Fielding questions amid a huddle of journalists, she confirmed that a number of startup companies had approached her office about relocating to Berlin since the UK voted to leave Europe. "Not ten, or 20, or 30 – more. Over a hundred," she said.
During her presentation Yzer said the capital of Europe's strongest economy also happens to be one of the world's leading startup hubs. "Berlin is a boom town for companies focusing on fintech, ecommerce, mobile apps and a growing number of multinational companies are coming into town, opening incubators, accelerators, digital units to co-operate with the startup community."
For example, Deutsche Bank and Microsoft have just opened an accelerator, and Commerzbank is also partnering in the city. "Every 20 hours a new startup is founded."
Yzer said that some 7,500 companies with over 80,000 employees are already working on digital solutions to build the industrial internet of tomorrow in Berlin. Germany has over 250 fintech companies, more than 70 of which are based in Berlin.
Big ticket deals and aggressive sounding figures kept tumbling forth: Berlin secured ten major fintech deals in 2015, almost $80bn in total. In terms of private investment, $2.2bn was raised by Berlin-based companies in the last year, while three quarters of VC money in Germany comes to Berlin.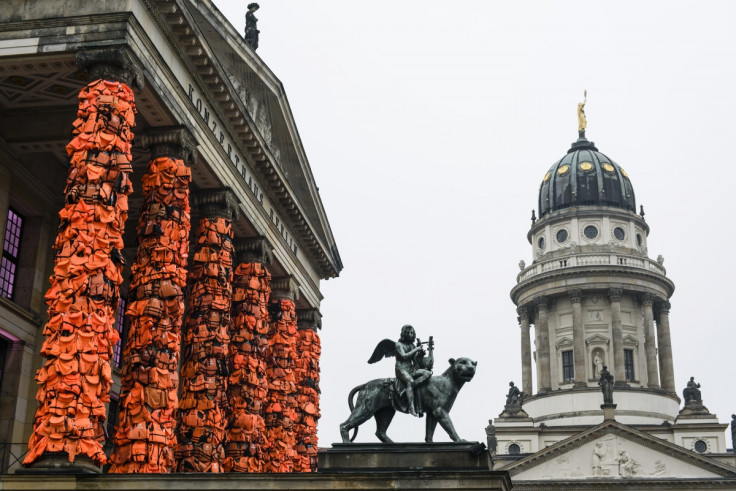 "Sorry to say we also were ahead of London. This will probably improve. Most of the money came from international funds of course; those who are based in London today, many of them have money from the European Investment Fund, in some cases the investment fund is the anchor investor."
The Berlin startup scene, which has strong links to similar ecosystems in New York and Tel Aviv, is also replete with co-working spaces. "Berlin is the third-largest market for offices in Europe and rents are fair; commercial real estate that works out at about a fifth of the cost of office space in London."
Yzer acknowledged that Frankfurt - "the well-known banking centre" – has also founded lots of fintechs, but that Berlin is the spiritual home of companies looking at innovative digital solutions.
"The Berlin government offers various programmes - publicly funded programmes for seed funding as well as growth capital. Most of these government funded programmes are run by the state-owned investment bank IBB.
"The IBB runs the most successful VC fund for early stage investments in Germany. As a government, we put public money in; EU funding as well. And when you ask the EU Commission they will tell you that this is one of the best practice examples in the Euro how to deal with venture capital money. Availability of venture capital money is a given in Berlin."
"The Berlin government does not only provide funding, but also support to guarantee companies that want to relocate to Berlin a soft landing. There is a non-stop agency available in my Senate department that handles all administrative processes and is the navigator to all interested companies."
Members from Finli, Berlin's fintech dedicated incubator and a representative from IBB are around all day to answer your questions, she added.
Yzer took a swipe at Brexit Britain, pointing out that Berlin still has the "three Ts - talent, technology and tolerance."
She said: "Being here today, I have to admit that I have to respect the British vote on Brexit - but I am mourning because I love to go to London; I spend most of the time outside Germany in London, more than in any other place in the world.
"But I also understand the young talent in London that voted to be in because they see their future in the European Union and in global markets, and what I can promise to them that Berlin is open for business and that it is the place where you can live your dreams. "
Earlier that morning the Rajesh Agrawal, the newly appointed London Deputy Mayor for Business tried his best to shrug off the Brexit cloud hanging over London's business community. "It was bad news for London – but here we are," said Agrawal, opening Fintech Week.
"London got through the Great Fire, the Plague, the Blitz, Lehman Brothers, and we can get through Brexit," he said.