Owen Smith has vowed to try and block Theresa May from triggering Article 50 of the Lisbon Treaty – which sets Britain's divorce proceedings from the European Union (EU) in motion – unless the final Brexit deal is either put to a referendum or a general election is called to give it the green light.
The Labour leadership contender warned the party "won't give the Tories a blank cheque." While Theresa May has promised to deliver Brexit and make a success of it, the prime minister also ruled out invoking Article 50 until 2017. May said a "sensible and orderly departure" from the EU would take time.
"The British people were lied to by the Leave campaign – they deserve to have a say on whatever exit deal the Tories strike with the EU," said Smith. "Theresa May says that 'Brexit means Brexit' – but nobody knows what Brexit looks like.
"It could involve trashing workers' rights and environmental protections, opening our NHS up to foreign competition, making it harder for us to trade with our neighbours and damaging our economy.
"I'm a passionate pro-European and I will fight tooth and nail to keep us in the EU," he added in an attempt to appeal to the 48.1% who voted Remain.
"We will vote in Parliament to block any attempt to invoke Article 50 until Theresa May commits to a second referendum or a general election on whatever EU exit deal emerges at the end of the process. I hope Jeremy will support me in such a move," said Smith.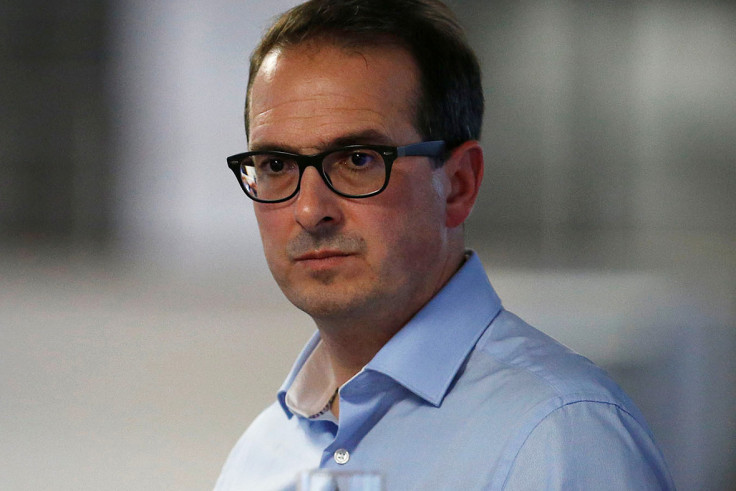 Smith also hit out at Corbyn after the leader of the Opposition called for Article 50 to be triggered immediately in the wake of the referendum result. "Jeremy Corbyn's decision to call for Article 50 to be invoked immediately after the referendum result was deeply irresponsible and, if he had been listened to, would have damaged Britain's interests," Smith said.
Corbyn has since backtracked on his comments, insisting that he misspoke. Invoking Article 50 gives Britain and the EU two years to negotiate the split. Any extension would need to be approved by all EU members.
Eurosceptics pounced on Smith's comments, accusing him of undermining the referendum result. "Labour has a proud tradition of accepting the outcomes of Referendums," Labour MP Gisela Stuart told the Sun.
"Neither Leave nor Remain raised the issue of a second referendum during the campaign and voters have a right to expect that we will all fight for the best deal possible, whilst giving effect to the decision to leave."
Smith was also criticised by Conservative Party chairman, Sir Patrick McLoughlin for his comments. "The result of the referendum was clear and decisive and we in the Conservative Party will deliver on the people's verdict," he said.
"Whether it's Jeremy Corbyn or Owen Smith, Labour are too divided and out of touch to make a success of Brexit." The Labour pair are set to go head to head at a hustings in Glasgow on Thursday (25 August).