An "unimpressed" Theresa May has told senior Eurosceptic ministers to "stop playing games" following Liam Fox's attempted power grab on parts of the Foreign Office controlled by Boris Johnson.
Tensions have been rising after a leaked letter revealed the international trade secretary called for a "rational restructuring" which would see his department take personnel and "clear leadership of the trade and investment agenda."
Fox insisted that it makes sense for him to take control of economic diplomacy and warned of "a suboptimal structure for the future" unless changes are made.
His demands appear to have been given short shrift by May, who ordered her ministers to "stop wasting time" and work towards Brexit, according to the Daily Telegraph.
"She does not stand for any of that nonsense," an unidentified source told the newspaper. "She is not happy. They have got plenty to get on with."
A source insisted the prime minister will push "full steam ahead" with Britain's withdrawal from the European Union (EU) and trigger Article 50 next year, following reports the government was planning to delay the move until 2017. "She is not taking her foot off the pedal," the source added.
The dispute between Fox and Johnson marks the first major row in May's government. Whitehall sources slammed Fox's letter as an "institutional insult and assault" and "highly presumptuous," the Times reported.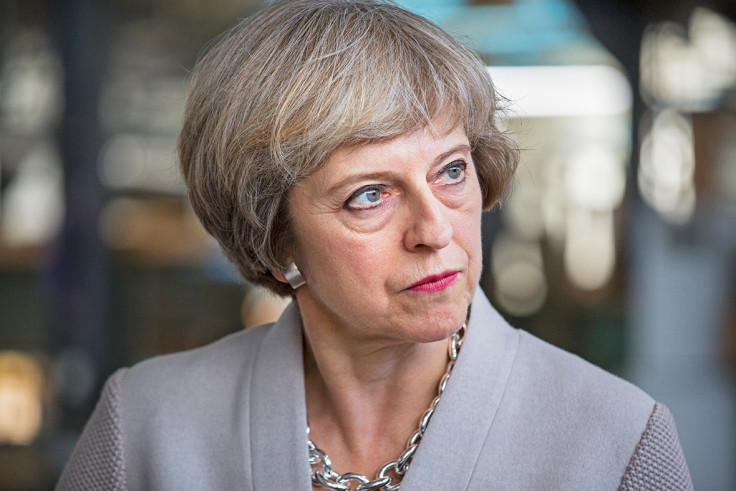 Fox and Johnson were appointed alongside Brexit Secretary David Davis to deliver Britain's withdrawal from the EU after campaigning for Britain to leave the bloc. While the foreign secretary rejected Fox's request, he did agree to "second a small number of staff with relevant expertise" to the international trade secretary's department.
One Whitehall source said Fox's letter "went down like a lead balloon," adding: "There was no way that the Foreign Office was going to surrender one of its key functions to Liam Fox."
Earlier, the shadow foreign secretary said the departmental jostling was entirely of the prime minister's own making. "She created these three separate departments, not because it made sense in terms of coordinating Whitehall's management of Brexit, but just to buy the loyalty of Liam Fox, Boris Johnson and David Davis," said Emily Thornberry.
"Now we see the inevitable dysfunction and turf wars, as they fight between them to grab work that should have been coordinated out of the Foreign Office alone. It is high time that the Tories stopped fighting among themselves, started thinking about the good of the country and focused on clearing up the mess that they have created."