P0sixspwn, an untethered jailbreak compatible with devices running iOS 6.1.3-6.1.5, has now updated to v1.0.7.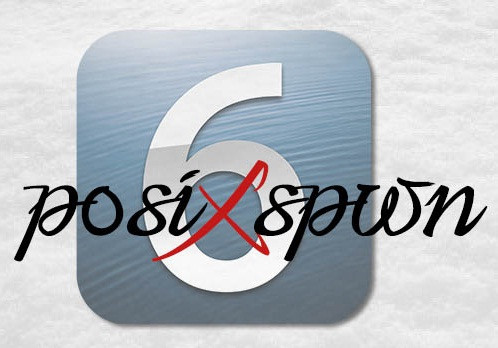 Following the release of v1.0.5, iH8sn0w has confirmed the availability of p0sixspwn v1.07, which supports Windows and Mac.
A number of users have been complaining about issues with the p0sixspwn such as v1.0.6 jailbreak not working, error and other reboot issues. iH8sn0w has recommended users to try the updated p0sixspwn v1.0.7. Besides, he has also mentioned that the latest version fixes issues such as Cydia not showing up and jailbreak not working.
"If you are jailberaking with p0sixspwn and notice that Cydia is not showing up then try p0sixspwn v1.0.7," advices iH8sn0w.
Download links:
Those who wish to install an untethered jailbreak on their iOS devices using p0sixs0pwn v1.0.7, may click here for a step-by-step guide.
The p0sixspwn untether is compatible with iPhone 3GS, iPhone 4, iPhone 4S, iPhone 5, iPod touch 4g, iPod touch 5g, iPad 2, iPad 3, iPad 4 and 1st generation iPad mini
Note: p0sixspwn jailbreaks all devices running iOS 6.1.3, 6.1.4 and 6.1.5. Before installing the p0sixspwn untethered jailbreak, make a backup of your iOS device.
Earlier iH8sn0w and winocm had announced that the p0sixspwn untether has been updated to 1.3-2 in Cydia, which addresses a few bug issues such as data connectivity, iMesage, iCloud and other similar issues.
"p0sixspwn untether was updated to 1.3-2 in Cydia (Fixes LTE/iMessage bugs). Go to changes and tap Refresh to grab it," tweets iH8sn0w, "It also adds AppleTV2 support for the lovely nitoTV."
Those who are facing issues- no Data, no LTE and other- may click here for a workaround.