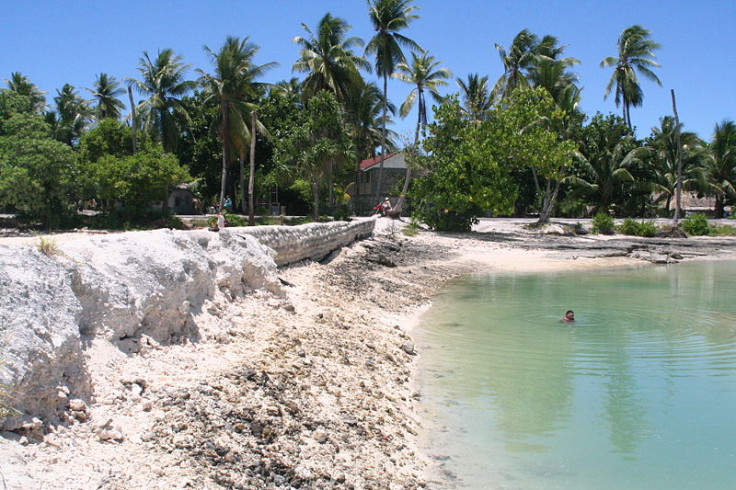 Leaders of the Pacific Islands have begrudgingly accepted that not all countries in the grouping will agree to a stronger stance on climate change that the smaller islands were desperately pushing for.
The 46th meeting of the Pacific Islands Forum ended with an agreement to disagree on the contentious issue of climate change after strong words were exchanged when both Australia and New Zealand refused to back calls for additional commitments.
ABC said that both Australian Prime Minister Tony Abbott and New Zealand Prime Minister John Key refused to go further than their existing commitments on global warming at the forum in Port Moresby.
Pacific island nations had said that the meeting was their last chance to highlight the threat they are facing from climate change before the UN Climate Conference in Paris in December, with some saying that people are already being forced out of their homes by rising salinity, lack of water or damage from severe storms or high tides.
Both Australia and New Zealand want to stick with the United Nations promoted limit of two degrees Celsius above pre-industrial levels, refusing to commit to reduce emissions so that global temperatures do not increase more than 1.5 degrees, Radio New Zealand said.
The forum leaders have agreed to recognise the UN target as necessary while also pointing out the validity of the lower target because of the plight of smaller island states.

Smaller islands disappointed
Kiribati President Anote Tong, who had campaigned very hard for Australia to further reduce emissions, support a tighter cap on global temperature rises and consider a moratorium on new coal mines, said: "It is disappointing.
"I would really have loved to go back and say yes, we had support, solid support from all the Pacific neighbours including our developed neighbours. How does it feel? I've learned to live with the disappointments."
He said that both countries were arguing that reducing emissions would "hurt their industries and it would hurt their life, standard of living ... But what I'm perhaps failing to communicate across is that while it will affect their standard of living, for us, it will affect the future of our people."
On 8 September, a frustrated Tong had told Australia it should consider leaving the forum if it could not accept the body's firmer stance on climate change as global warming had left small island nations "fighting for their future."
He was hoping that the 16-nation grouping which comprises mainly of small islands, could send an unequivocal message ahead of climate talks in Paris that the average global warming should be limited to 1.5 degrees Celsius over pre-Industrial Revolution levels.
Kiribati last year finalised the purchase of a block of land in Fiji in case rising tides force people on his island to relocate.
Fiji Prime Minister Voreqe Bainimarama, according to AFP, has refused to attend the Forum while Australia and New Zealand remain full members, saying that the wealthy nations dominated the body.
He sent his foreign minister instead, and accused both Canberra and Wellington of being part of a "coalition of the selfish" refusing to take meaningful action on climate change. He has been pushing for both countries to be relegated to development partner status in the Forum that would only give them observer status like the EU, China and India.