A super typhoon is on its way to the Pacific Islands, with the Category 5 storm expected to pass through Yap State in the coming hours, forecasters have warned.
The US National Weather Service issued an alert warning that Super Typhoon Maysak is currently moving towards FAis and Ulihi. It will hit the islands within the next two to four hours, it warned.
The storm was upgraded from a Category 4 storm to a Category 5 after winds of over 155mph were recorded at its centre.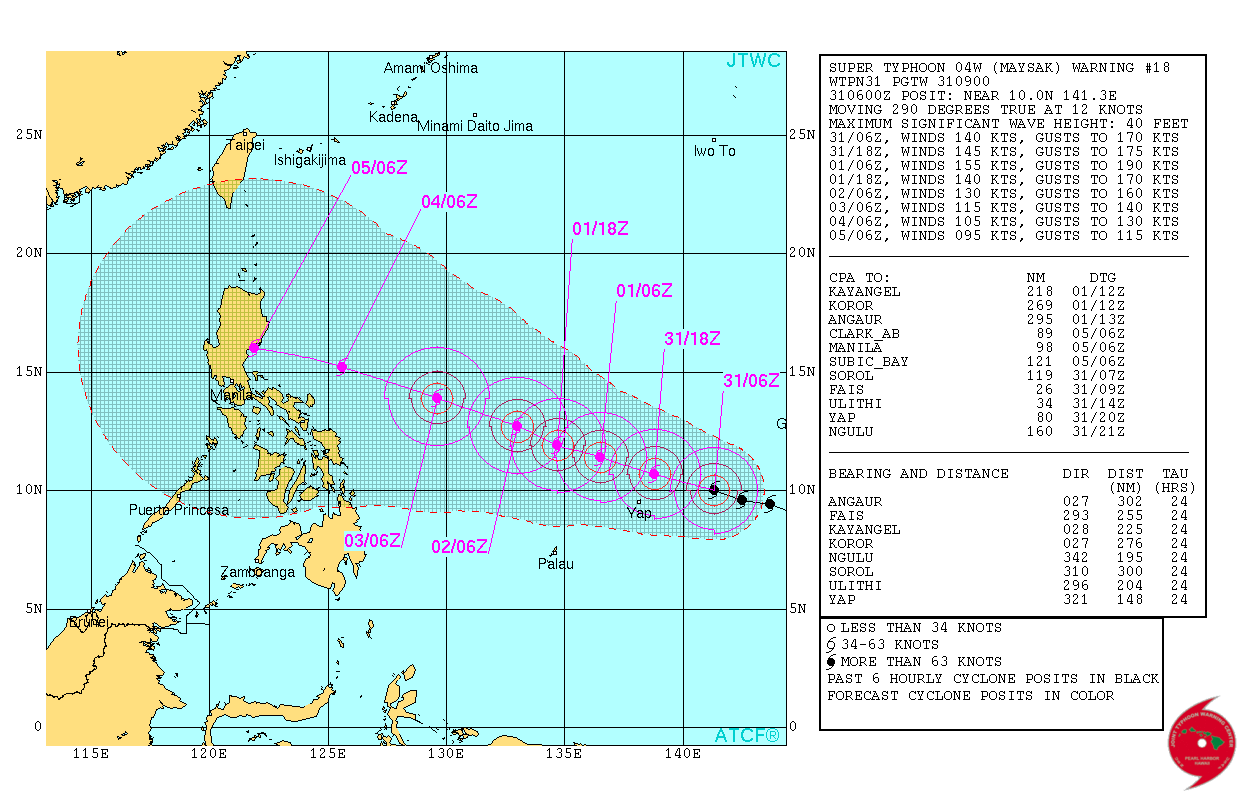 So far the Maysak is believed to have caused serious damage and five deaths in the central Federated States of Micronesia state of Chuuk.
Derek Williams, a forecaster with the US National Weather Service on Guam, told Radio New Zealand: "I mean it's going to be a major, major typhoon for them. We expect around a 10ft storm surge at Fais. And Ulithi, depending on the exact track, it could have anywhere between six to 10ft.
"If it tracks directly over [Ulithi], the entire atoll could be underwater. So it's not a good situation."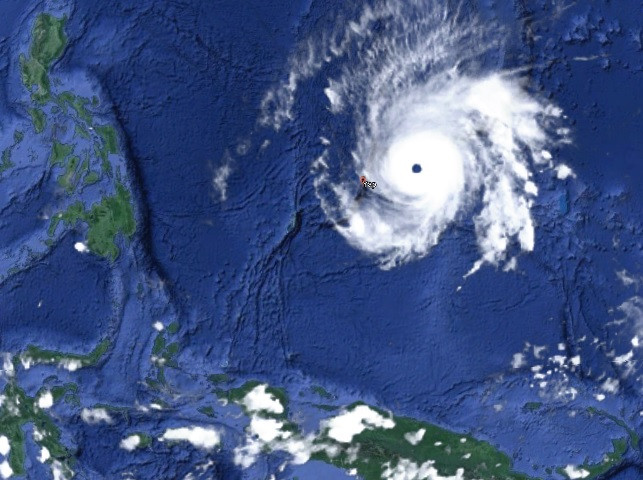 Emergency workers advised people to seek shelter in concrete buildings, with significant damage expected. In Chuuk, houses and crops were destroyed and Governor Johnson Elimo has declared a state of emergency.
Jeff Masters, meteorologist and founder of the Weather Underground, said: "All communications were down on in Chuuk State as of Sunday night US time, so it is uncertain how much damage was done. Models predict the centre of Maysak will come close to Yap in the Caroline Islands (population 11,000) as a major typhoon midday on Tuesday (US time)."
While the storm is expected to weaken, it is on track to pass through the Philippines at the weekend.