Trans-Pacific Partnership: Pacific Rim nations sign biggest regional free trade deal in history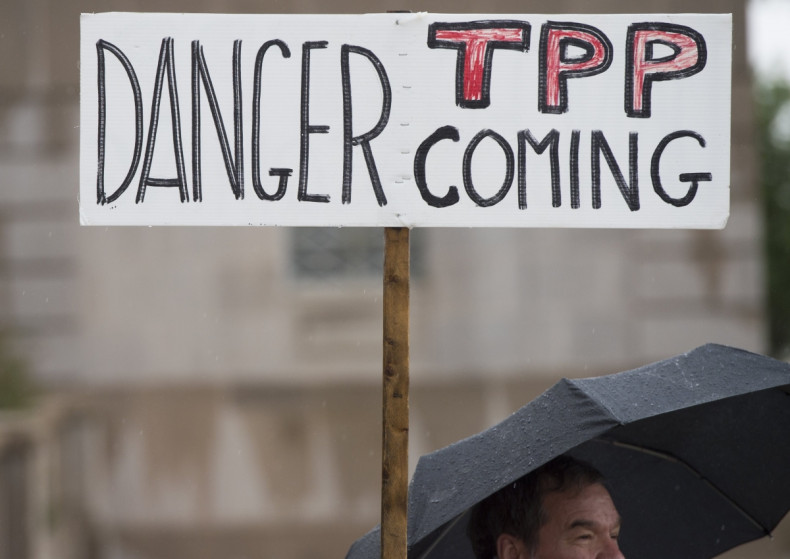 A comprehensive free trade agreement — the biggest regional trade deal ever — has been signed by 12 Pacific nations in Auckland, New Zealand, promising to usher in a new era of commerce and investment. Trade ministers of the US and 11 other nations inked the controversial Trans-Pacific Partnership (TPP) despite protests from various groups.
The members of the group — comprising the US, Canada, Mexico, Chile, Peru, Japan, Australia, Vietnam, Malaysia, Singapore, Brunei and New Zealand — account for 40% of the world economy. The free trade pact aims to create a single market system among them, similar to that of the European Union so as to bolster trade and investment.
The countries, which have a combined population of 800 million, have been working on the TPP agreement for more than eight years. Specifics of the deal were agreed in October 2015.
The deal aims to lower tariffs on goods and services while regulating commercial laws for two-fifths of the world economy. The nations' parliaments have two years time to either reject or ratify the agreement. Other countries, including Colombia, the Philippines, South Korea, Indonesia, Taiwan, and Thailand, have also shown interest in being a part of the agreement.
Hailing the pact, President Barack Obama said: "Partnership would give the United States an advantage over other leading economies, namely China. (The) TPP allows America — and not countries like China — to write the rules of the road in the 21st century, which is especially important in a region as dynamic as the Asia-Pacific."
"We should get (the ) TPP done this year and give more American workers the shot at success they deserve and help more American businesses compete and win around the world," he added. The pact would prove an uphill task for the Obama administration domestically as it is expected to start a fresh battle with the US Congress. The TPP has been a key initiative by Obama and part of what is known as a pivot to his Asia policy.
Though governments and businesses heaped praises on the agreement, critics are skeptical saying it would potentially disrupt the markets and industries. Protesters, including trade unions and environmentalists alike, argue the pact would allow companies in bigger markets to move their operations to lower-wage countries. The pact's environmental impact has also been under close scrutiny. Hundreds of protesters took to the streets in Auckland to rally against the TPP, sparking clashes with the police.