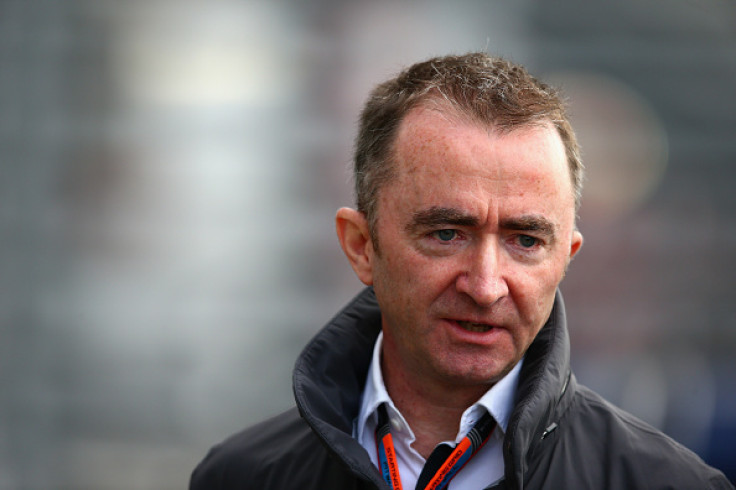 Paddy Lowe is expected to join Williams Racing in a senior technical role prior to the start of the 2017 season. The former Mercedes executive director (technical) was placed on gardening leave by the Silver Arrows team following the expiry of his contract at the end of last year.
The 54-year-old will arrive to replace former chief technical officer Pat Symonds, who left the team late last year, but will be in a more senior role compared to the Englishman, who left his post after three years with Williams. Lowe said that he was 'looking for a new challenge' when announcing his departure from the reigning champions.
According to Autosport, Lowe was expected to join earlier, but negotiations regarding his precise role within the team and Mercedes' approval for him to start working with a rival team delayed the completion.
Lowe will be a part of the main board of directors, after having reportedly bought a part of the team and will be alongside deputy team principal Claire Williams, group CEO Mike O'Driscoll and non-executive chairman Nick Rose. The former McLaren technical director is expected to start work on 1 March.
The return to Williams will be like a homecoming for Lowe, who started his career with the Grove-based team in 1987 before moving to McLaren in 1993. He spent 10 years with the Woking-based team before move to Brackley to head the technical department at Mercedes.
The Nairobi-born British racing engineer was instrumental in guiding Mercedes successfully through the new V6 Turbo-era helping them win three consecutive drivers and constructors' titles since 2014.
Lowe's experience will be invaluable to Williams as F1 enters a new era, which will see wider cars and tires 2017 with the focus shifting back on aerodynamics rather than just power unit capabilities. Moreover, their driver lineup has also been weakened after Mercedes convinced them to allow Valtteri Bottas join them as a replacement for Nico Rosberg.
Meanwhile, according to Sky Sports, James Allison is the favourite to occupy the vacant seat at Mercedes. The former Ferrari technical director's gardening leave following his departure from the Italian outfit is expected to end this summer.