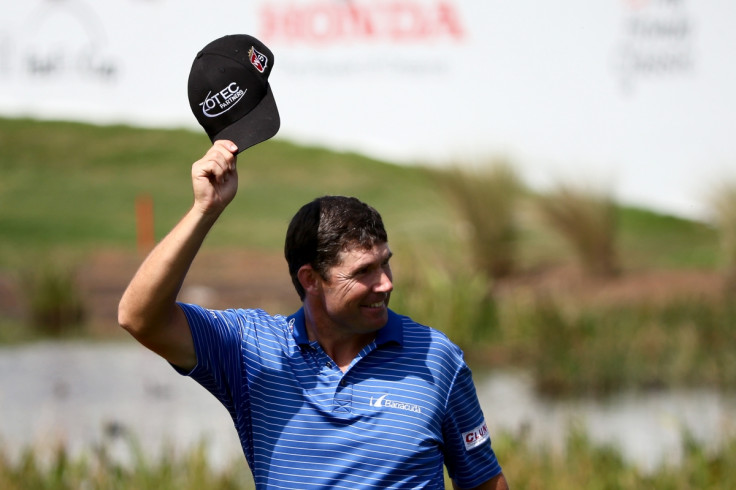 Padraig Harrington says his major, Olympic and Ryder Cup hopes completely rely on him hitting the ground running in 2016, or he could miss his last chance to deliver more silverware.
The three-times major winner still harbours the desire to represent Ireland at Rio 2016 while winning a place in Darren Clarke's team for the Ryder Cup in September. But in order to come into contention for next summer's Games, the 44-year-old needs to climb into the top 15th rankings, currently lying 115th places off that target.
Harrington is still full of belief, however, and while he is fully aware of the size of the task at hand, he is hopeful of at least being in contention.
"If I don't hit the ground running early on, I'm not going to make the Olympics or the Ryder Cup, that's the reality for me," the two-time Open and 2008 PGA Championship winner told IBTimes UK. "I still believe you have to have a plateau in our game, from April to August, then on to the Ryder Cup in September. Outside of that, you're happy to win at any stage. But the serious stuff takes place then so you need to be in great shape for that period.
"I'd love to go to the Olympics, but it's going a take such a big performance from me [to get into the top 15]. So my other goals would take care of the Olympics. There is no point putting that down as my main point of focus because I essentially have to win two or three events and maybe even a major to get there. I have to concentrate on what I'm doing so that when it comes to it, the Olympics and Ryder Cup will have taken care of themselves."
Central to those hopes his Harrington's plans for the next few months. The Dubliner is wary of the pitfalls of burnout that have affected so many in his sport and others and will spend nine weeks away from the course to ensure his body and mind recover for what awaits in 2016.
"It is the sort of thing you always see after things like the World Cup; players don't suffer immediately afterwards, but two months or three months after," he continued. "In golf, if you play well in the summer there are all these winter events with reasons to go to them, but you have to make sure you get the break. I've seen too many players make the mistake.
"As you become a more mature player, you've got to get things right. As a young player, you can pretty much throw anything at them [competitions throughout the year] and some will stick. But if you are an older player and you are doing all sorts of training you could break down.
"I'm a terrible person for trying to overdo it and try to get away with doing that extra bit because that's how I got here, that's what I did as a kid, I did more than everyone else. But now I've got to get it right. I can't fudge the results by getting a good night's sleep the night; it's all about how you are at the time."