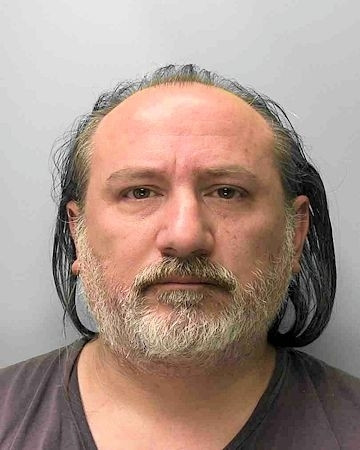 A East Sussex man has been jailed for child sex offences after attempting to groom what he thought was a 13-year-old girl – but was actually a police officer in the United States.
Sussex Police said their paedophile online investigation team received a tip-off that 44-year-old Douglas Warren of St Leonards was communicating with a person he thought was a minor. Warren sent the decoy indecent pictures of himself, along with incident images of children he had found on the internet, from multiple accounts and personas.
Authorities said he "turned threatening" from one account and tried to blackmail and threaten the person he thought was a 13-year-old girl into sending him indecent images.
Warren was arrested on 25 May 2017 after paedophile investigation officers executed a warrant on his home. Sussex Police said he was interviewed that day and admitted the offences. Warren was sentenced to six years for one count of distributing indecent images of children: three counts of making indecent images of children: one count of encouraging the distribution of indecent images of children: and one count of attempting to incite a girl aged 13 to 15 to engage in penetrative sexual activity.
The suspect had a conviction of a similar offence from two years previously in Kent and in sentencing Judge Christine Liang said she thought Warren was dangerous and high risk of re-offending - the only mitigating factor was his early guilty plea.
After being released from prison, Warren will also have a four-year extended prison licence supervision requirement. He will be a registered sex offender for life.
"Warren was particularly devious and used various tactics to try to manipulate and threaten what he thought was a vulnerable child." Detective Constable Martin Harmer said. "Unfortunately all too often there is a real child at the end of these conversations but thankfully this was not the case with this investigation.
"This is a really good example of international working with our American colleagues. This type of offending is not restricted by country boundaries and we will continue to work closely with our colleagues around the world to safeguard children and bring these offenders to justice".