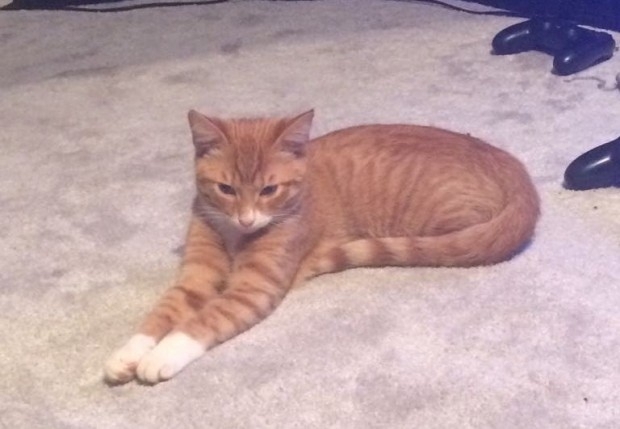 There are fears that the so-called Croydon Cat Ripper may be taking their campaign across the country, with felines being found mutilated in several other UK towns and cities. It comes after police released the most detailed description yet of the man they are trying to hunt down.
After Surrey Police issued more details about the suspect, South Norwood Animal Rescue and Liberty (SNARL) revealed he may be linked to numerous other deaths around the country.
A cat was found dead in a garden in the New Malden area on 6 September with a series of wounds along its body.
On the same day, a cat with similar wounds was brought to a centre from Milton Keynes.
Just 20 minutes from Milton Keynes, a number of cats have been found killed in Northampton
Another unsolved case this month in Northampton saw a cat's head, limbs and ears severed before being sent back to its owners in a bag. Days earlier another cat in the same area was set on fire.
Speaking about the incident on the 6 September, a spokesperson at Northamptonshire Police said: "[The cat's] owners are understandably devastated at the loss of their beloved pet and I would urge anyone who may have seen anything suspicious, or have any information about who may have committed either of these offences, to contact police."
Two weeks ago, the head of a black and white cat was found in the Bromley area of London.
The suspect is described as white, aged in his 40s, with short brown hair, between 5'8" and 5'11" tall, of average build, and possibly with acne scarring to his face.
He is said to be dressed in dark clothing, sometimes carrying a torch or wearing a headlamp, and has been seen trying to coax cats with a toy, food and "kissing noises".
Tony Jenkins, head of SNARL, said: 'This is quite possibly an angry spree, it is possible but we can never be sure. Because we raised awareness we have had a spree recently and this could be the result of the man's description being released.
'I've been called out to two possible killings today, one in Northolt, Middlesex which had been confirmed and one in Northampton which has not been confirmed yet.'