Pakistan has lashed out at India claiming its arch-rival is funding terrorism in Islamabad and that it has evidence to prove Delhi's activities.
Pakistan's criticism follows Indian Prime Minister Narendra Modi's indirect accusation during the G20 summit in China that its neighbour was spreading terrorism in South Asia.
Islamabad's Foreign Office spokesperson Nafees Zakaria issued a statement during a weekly press briefing saying that "one single nation" was spreading terrorism in South Asia and that "India was in fact that single nation". The Hindu newspaper reported that Zakaria used the same words that Modi had used at the Hangzhou summit.
Modi had said "a single nation" was responsible for carrying out terror activities.
"India is financing terrorism in Pakistan and open evidences are available on its involvement in subversive activities," Pakistan has said.
Since independence from Britain in 1947, the nuclear-armed neighbours have fought three wars, two of which were over the territorial dispute in north Indian state of Jammu and Kashmir.
Their relationship has worsened since July after so-called Kashmiri terrorist Burhan Wani was killed in a gun battle with Indian security forces. He was called a martyr by Islamabad. Political leaders from both the countries have since then been engaged in a war of words accusing each other of inciting unrest in the Kashmir valley.
The verbal exchanges have got acrimonious after Modi highlighted the Balochistan issue during his speech on Indian Independence Day on 15 August. Pakistan's military has been accused of human rights violations in Balochistan province.
During the upcoming UN General Assembly session, Pakistan is expected to raise the issue of Kalbhushan Yadav. Yadav, an Indian national, was arrested in Balochistan in March for being a spy for India's intelligence agency. "The issue of Indian involvement would definitely be highlighted... because of its direct links with incidents of terrorism in Pakistan," spokesman Zakaria said.
The Indian government has maintained that Yadav had no links with it and was possibly abducted from Iran. But Pakistan has alleged that he was an undercover agent and belonged to the Indian navy serving as a ranked officer.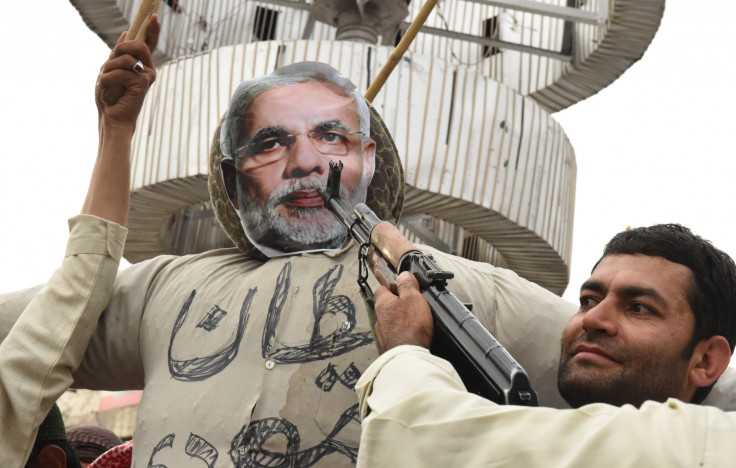 While India has highlighted alleged abuses in Balochistan, Pakistan has pointed fingers at India for the violence in Kashmir. Pakistani Prime Minister Nawaz Sharif appointed 22 MPs from the state to travel to different countries in a bid to lobby the "Kashmir cause". On 7 September, one of his ministers reportedly spoke to the international community in Geneva to highlight alleged human rights violations by India in Kashmir.