Former union home secretary and Member of the Indian Parliament, Raj Kumar Singh has said that the country should retaliate against Pakistan for sponsoring terrorism. He emphasised that mere discussions with its arch-rival have become ineffective and urged the government at the Centre to look for option and hit back at Pakistan to stop it from spreading terrorism in the northern state of Jammu and Kashmir.
Singh, from the ruling Bharatiya Janata Party (BJP), referred to terror attacks in India and said it was quite evident the Pakistani army had a hand in the attacks.
Speaking at Zero Hour in parliament, he said: "There is no point in talking to them [Pakistan] because whenever we talk, they launch attacks like in Pathankot or series of incidents in Kashmir... Government should find out a way to retaliate and hit back at Pakistan."
According to The Hindu, the MP claimed that it was evident from previous interrogations that Pakistan trains terrorists and sends them to India to carry out attacks. In the parliamentary proceeding, another MP Kirit Solanki raised the issue of safety on the Pakistan border in the western Indian state of Gujarat and said that the border route is being used to smuggle illegal drugs into India as it lacks proper fencing.
Both the countries have been in territorial dispute over the state of Jammu and Kashmir. The nuclear-armed nations have fought three wars of which two were over the Kashmir issue.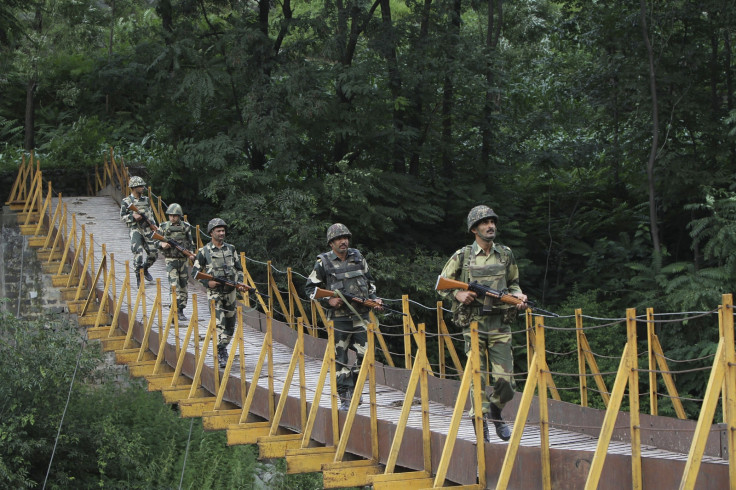 Singh's comment comes after a series of terror attacks in recent months in India. Pakistan-based Lashkar-e-Taiba (LeT) had claimed responsibility for the clashes in Jammu and Kashmir's Pampore town in June, which was one of the deadliest attacks on the country's Central Reserve Police Force.
Meanwhile, India's Home Minister Rajnath Singh said that he would raise the cross-border issue at the Saarc summit, scheduled to be held in Islamabad on 3 August. It is not clear if India would hold bilateral talks with Pakistan, but reports suggest that he would call on his counterpart to crackdown on terror outfits allegedly operating from its soil.