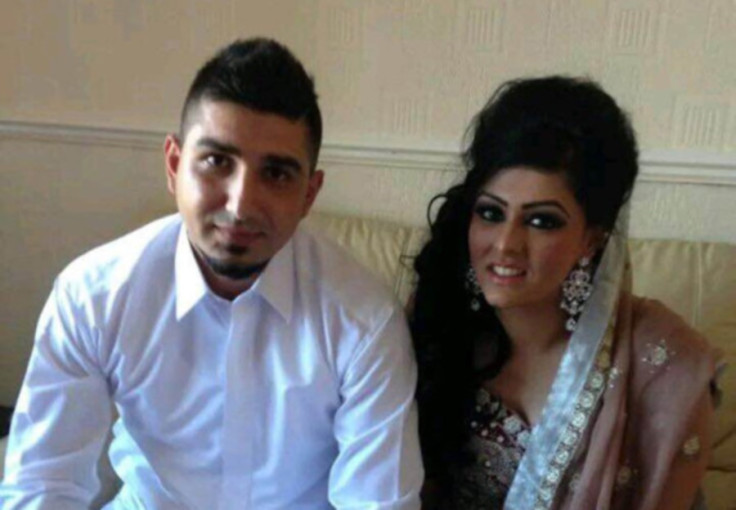 A British woman, who was allegedly murdered in an honour killing, sent a chilling text to a friend hours before boarding a flight to Pakistan, in which she expressed fears she would not return alive. Beauty therapist Samia Shahid, 28, was visiting family in the village of Pandori in northern Punjab when she died.
Her family had originally claimed that she had died of a heart attack, however her second husband Syed Mukhtar Kazim alerted authorities following her death on 27 July, fearing she had been duped into visiting Pakistan after being told that her father was gravely ill.
He feared his wife had been the victim of an honour killing for marrying him in 2014 against her family's wishes, after divorcing her first husband and cousin Chaudhry Shakeel.
Samia had expressed similar fears before setting off on the ill-fated trip. Writing a message to her friend Laila before departing for Pakistan, she said — referring to her cousin and former husband —: "Pray I come bk alive on 21jult my psyco cuzzan u see."
The Bradford woman had also taken measures to ensure that she would not be prevented from leaving Pakistan, arranging to meet a friend in Islamabad airport to take custody of her passport and return tickets.
However, on 27 July, a day before she was due to return to Dubai to be reunited with her husband, she was killed.
Following an investigation it was determined that she had been raped before being murdered in what local police are calling 'a premeditated and cold-blooded honour-killing'. According to a police report into the murder, Samia's father Muhammad Shahid stood outside the door of a bedroom keeping watch while his former son-in-law raped her. He later held down her daughter's legs while Shakeel killed her.
During an investigation, Samia's ex-husband Muhammad Shakeel confessed to strangling the 28-year-old with her scarf.
According to Geo News, police sources claim that Chaudhry made the confession during a recorded interview: "I strangled Samia to death using a dupatta [a scarf]." He was said to be disappointed by his ex-wife because 'she had divorced him ex parte in the UK' and that doing so had 'dishonoured him and his family'. The divorce also meant that he was unable to gain British citizenship and seek permanent residence in the UK.
Initially, Shahid allegedly attempted to cover up the cause of his daughter's death and claimed she was still married to his nephew, Mail Online reports. The Pakistani chief investigator confirmed to the BBC that Samia's father and former husband carried out her murder.
Lawyers for Shakeel and Shahid said the men will plead not guilty at their next court appearance on 17 September.