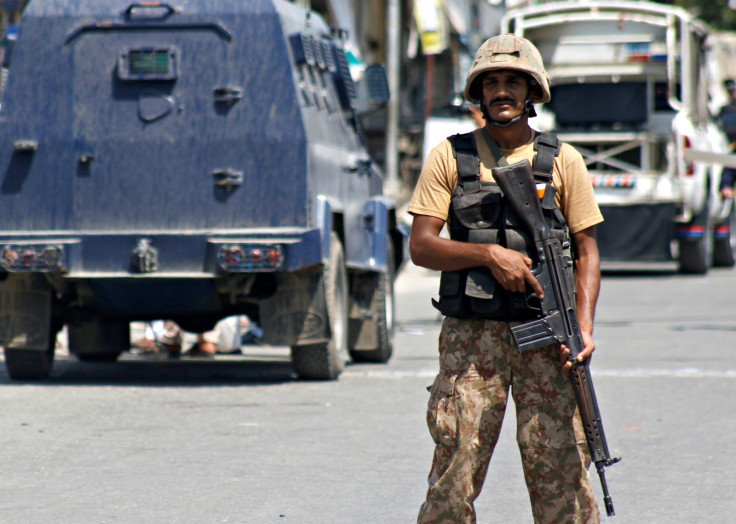 The Pakistani army has stepped up surveillance in the border regions with India as the military has said the country is "fully ready" to face any move from India. The army has accused India of blaming Pakistan for the recent Uri attack without enough evidence.
"Our soldiers are firmly established at the eastern border and are closely monitoring all developments. We are fully prepared to respond to any attack," Asim Bajwa, director general of the army's media wing Inter-Services Public Relations (Ispr), told reporters after a high-level security meeting held by army chief General Raheel Sharif.
Relations between the two troubled neighbours have worsened in recent weeks amid the unrest in Kashmir since July. The ties further deteriorated after a major extremist attack on an army base in the Indian-administered part of Kashmir which killed 18 soldiers. While India accuses Pakistan of having a role in the attack, Islamabad has hit back at New Delhi for levelling allegations without proof.
"Hurling accusations of Uri attack on Pakistan without any evidence is regrettable. Pakistan has always acted with great responsibility," said Bajwa. The India-Pakistan war of words was also played out in the UN General Assembly where both sides hurled charges at each other.
As part of its pressure tactics, India has suspended talks on the Indus Water Treaty and proposes to review the most favoured nation status granted to Pakistan which allows the country low tariffs and high import quotas. Indian Prime Minister Narendra Modi has said "blood and water cannot flow together". Moves by India to utilise more Indus water could adversely affect Pakistan as the river helps irrigate 110,000 sq kms. The river is vital for the agricultural region in Punjab and Sindh.