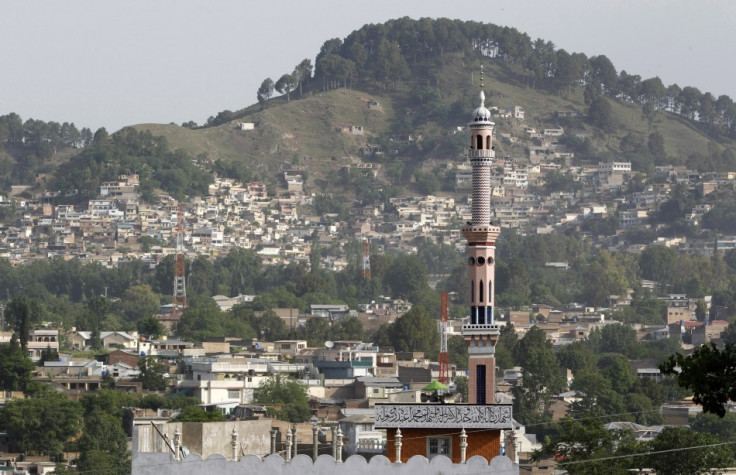 Pakistan's top spy agency has arrested five Pakistani informants who assisted the CIA ahead of the raid that killed Osama bin Laden, The New York Times reported on Wednesday.
The men arrested allegedly include a Pakistani Army major said to have copied the license plate of cars that drove up to bin Laden's compound in the military town of Abbottabad, two hours from the capital Islamabad.
However, the Pakistani military quickly denied that any army officer had been detained over what it called the "Abbottabad incident". "The story is false and totally baseless," it said in a statement.
The US raid, which led to the death of Al-Qaeda leader Osama Bin Laden, strained US-Pakistan ties as President Barack Obama said "someone" was obviously protecting Bin Laden.
Pakistan has since then continually denied knowing any of Bin Laden's whereabouts and warned the US operation had constituted a violation of its sovereignty. Reportedly trying to reinforce the crumbling relationship between the two countries, US Secretary of State Hillary Clinton said on a recent visit that there was "absolutely no evidence that anyone at the highest level of the Pakistani government" knew where Bin Laden was.
Meanwhile, a Pakistani security official earlier told AFP that the Inter-Services Intelligence (ISI) agency had no immediate comment on the report.
US officials told the Times that Central Intelligence Agency Director Leon Panetta raised the fate of the CIA informants during talks with Pakistani military and intelligence officers in Pakistan last week.
According to the newspaper, sources also claimed that during a closed briefing last week, the CIA deputy director rated Pakistan's counterterrorism cooperation with the United States as three out of 10.
The officials also reportedly insist that the CIA was preparing to relocate some of its drones from Pakistan to a base in Afghanistan in order to survey the mountainous tribal areas along the border.
Asked to comment on the situation, the Pakistan's ambassador to the United States, Husain Haqqani, told the Times that the CIA and the ISI "are working out mutually agreeable terms for their cooperation in fighting the menace of terrorism. It is not appropriate for us to get into the details at this stage."
The allegations emerged after the United States announced last week that it had nearly completed a drawdown in military personnel demanded by Pakistan, thought to reduce the number of trainers from 130 to fewer than 40.