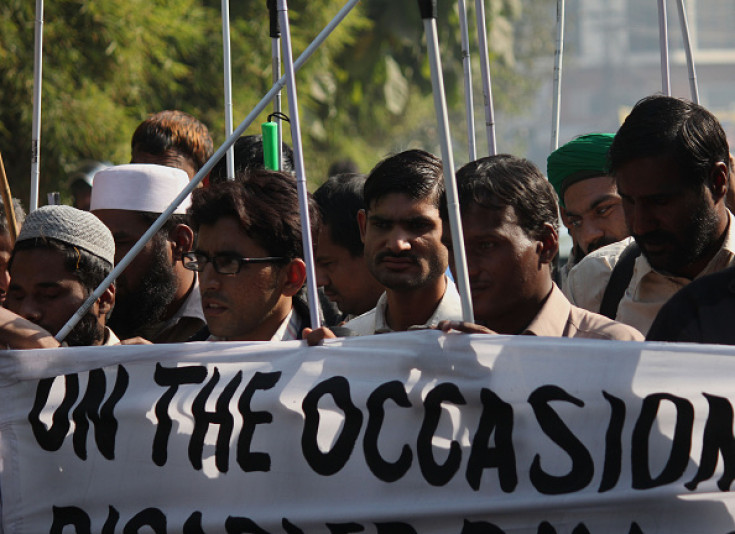 Some 70 Pakistani blind men have been allegedly beaten by police while they were protesting against the government's inefficiency to provide more jobs for disabled people, Gulf News reported.
The incident took place in Lahore, Punjab province, where some blind people participated in a demonstration to urge the government to establish an employment quota for blind and disabled people.
The protest was held on the International Day of Persons with Disabilities.
Local reports claimed that police baton-charged and struck the protesters to prevent them from reaching the secretariat of the chief minister of Punjab.
However, police claimed they did not assault the demonstrators, but only pushed them away from the main road.
"As a last resort police had to push them away from the road due to security reasons," local police chief Rafiullah told AFP.
One of the blind men at the protest, Afzal Mohiuddin, alleged that police used excessive force.
"Police beat us with sticks and pushed also and many of us fell on the ground. We are not demanding any favour but our right to employment," he said, adding that he came from a poor family and had been unemployed for many years.
The alleged attack was widely condemned by locals, with many using social media voicing their dissent.
Punjab government's spokesman Zaeem Qadri, speaking to a TV channel, said that five policemen were suspended for manhandling the protesters and an investigation was launched.
However, he denied that police baton-charged the protesters.
"We apologised for this incident, which should not have happened," the spokesperson said.