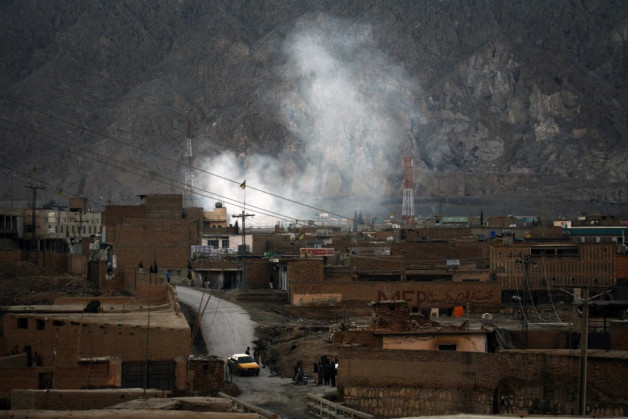 More than 79 people, including school children, have been killed in a sectarian bomb attack carried out by Sunni extremists in the Shia-dominated Pakistani city of Quetta, the provincial capital of Balochistan.
The powerful bomb ripped through the central market in the south-western city, injuring more than 180 people. A similar recent attack by Sunni militants on the ethnic Hazara community in the same placed killed at least 100 people.
The Sunni insurgent group, Lashkar-e-Jhangvi, has claimed responsibility for the blast, which targeted the minority Shia group of Muslims in Pakistan.
"This is a continuation of terrorism against Shiites," said Deputy Inspector General, Wazir Khan Nasir.
The improvised explosive device (IED) packed with around 800-1,000 kgs of detonable material was planted in a water tank, said the authorities. Provincial governor Zulfiqar Ali Magsi said the explosion took place due to "failure of intelligence".
The market houses scores of vegetable shops, grocery stores and a computer centre, which were wrecked. The blast also brought down nearby buildings, trapping many people beneath the rubble.
"We fear that several people have been trapped inside. Rescue work is ongoing but I see very little chance of their survival," said the police chief in the province, Zubair Mehmood.
The blast took place during the afternoon, when many women were shopping for groceries while scores of school children were emerging from a local school. The death toll is likely to rise sharply.
"I saw many bodies of women and children. At least a dozen people were burned to death by the blast," an eyewitness told Reuters.
The oil and gas-rich Balochistan province, which borders Iran and Afghanistan, has come under severe attack from Sunni insurgents in recent months. Apart from the Pakistan Taliban and al-Qaida, the banned Sunni outfit Lashkar-e-Jhangvi has been posing a huge challenge to Islamabad.