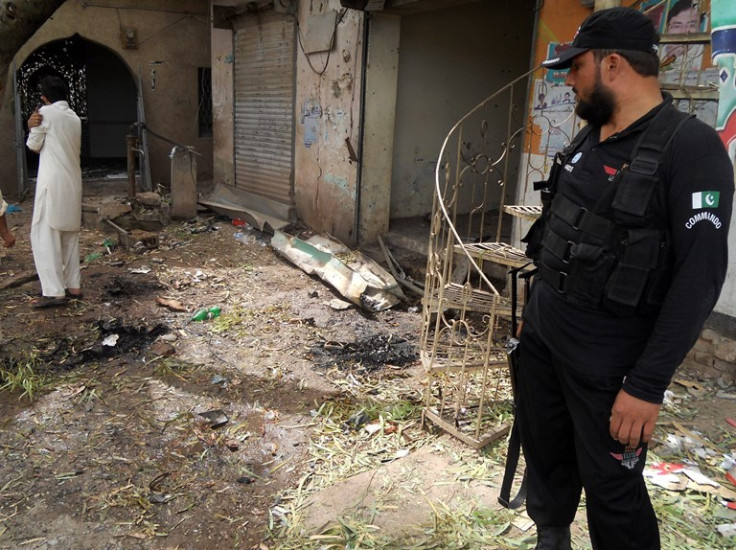 Terrorists linked to the Taliban are believed to be behind an explosion in the Kissa Khwani street market in Peshawar, northwest Pakistan, that has killed or wounded dozens of people.
The bomb was detonated near a police station in an area crowded with shops and families. Casualties, many of them in a critical condition, were taken to the nearby Lady Reading Hospital in Peshawar.
Pakistan's health minister suggested the police station may have been the intended target but bomb disposal chief Shafqat Malik said the bomb exploded a long way from the station. He said the bomb had been left in a parked car.
No one has yet claimed responsibility for the attacks, but the Taliban and related groups have been behind a recent wave of attacks. The Taliban reject Pakistan's constitution and are demanding the creation of a strict Islamic state.
As well as targeting security forces, the Taliban have also attacked religious minorities. Last Sunday a suicide bomber killed at least 80 Christians at an Anglican church, also in Peshawar. The Taliban claim that was in retaliation for US drone strikes in which many ordinary civilians have been killed, but the attack drew nationwide protests from ordinary people opposed to the killings.
In recent months Prime Minister Nawaz Sharif has attempted to enter into dialogue with the Taliban, but is facing increasing pressure to clamp down further. Indian premier Manmohan Singh, who is due to meet Sharif at the UN on Sunday, has called Pakistan "the epicentre of terrorism in our region"
Each year thousands of civilians are killed in Pakistan, many of them at the hands of the Taliban. In 2012 it is estimated that 6,211 civilians died. So far in 2013 over 4,500 have died, according to the South Asia Terrorism Portal.
However, the US has also been strongly criticised for its continuing use of unmanned "drones" to target militants. A study by Stanford and New York University ("Living under Drones") claims that only 2% of drone strikes kill militants.
In a separate investigation, the Bureau of Investigative Journalism claims that between June 2004 and September 2012 between 2,562 and 3,325 people were killed by drones, including up to 881 civilians, among them 176 children.