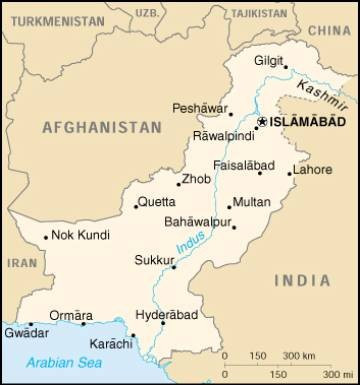 At least 18 people were killed, including six women and a child, when an explosion tore through a bus near the city of Peshawar.
Up to 35 people were wounded in the blast, according to AP.
The vehicle was carrying government employees home after work when the explosion took place, said Shafi Ullah, a senior police official.
Local TV footage showed residents trying to help the injured and shuttle them to hospital in cars, trucks and taxis.
No group has claimed responsibility for the attack.
Peshawar is the capital of Khyber Pakhtunkhwa province. The city is near Pakistan's semi-autonomous region, where Taliban militants often find refuge. The province's leaders and officials have regularly been targeted by Taliban attacks over the last four years.
The Taliban is seeking the overthrow of the Pakistani government because of its alliance with the United States and the Pakistani army is struggling to clear the areas of Taliban militants. Pakistan has been accused by the US of not being proactive enough in the fight against terrorism.
Pakistan has denied that it is not doing enough.