Pakistan Defence's verified Twitter account suspended over photoshopped picture of Indian student
Pakistan Defence, going by the Twitter handle @defencepk, touts itself as the largest digital forum devoted to Pakistan's military.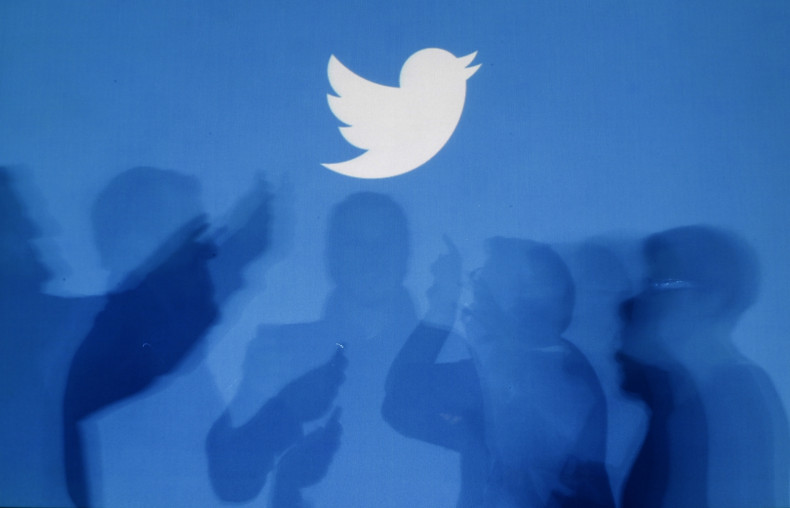 Twitter has suspended the verified account of Pakistan Defence, a popular forum dedicated to the country's military affairs, for tweeting a fake, edited photo of an Indian student to promote anti-India rhetoric and propaganda. Pakistan Defence, which goes by the Twitter handle @defencepk, touts itself as the largest digital forum devoted to Pakistan's military and a "one-stop resource for Pakistan defence, strategic affairs, security issues, world defence and military affairs".
Pakistan Defence, which has no links to the Pakistan's government, tweeted an image of an Indian girl standing in front of Delhi's Jama Masjid and holding an edited poster that read: "I am an Indian but I hate India, because India is a colonial entity that has occupied nations such as Nagas, Kashmiris, Manipuris, Hyderabad, Junagarh, Sikkim, Mizoram, Goa."
"Indians are finally realising the truth; their country is actually a colonialist entity," Pakistan Defence tweeted to its more than 304,000 followers.
However, the original photo was posted by Delhi University student activist Kawalpreet Kaur and leader of the All India Students' Association in June when she called for an end to mob lynchings.
Her poster in the original photo read: "I am a citizen of India and I stand with secular values of our Constitution. I will write against communal mob lynching of Muslims in our country #CitizensAgainstMobLynching."
Kaur's photo was posted before the "Not in My Name" protests that erupted across India in response to the killing of 16-year-old Junaid Khan in a local train. In June, the teenager was brutally stabbed and killed on a train in Haryana by a mob when returning to his village with his brothers after shopping for Eid in Delhi.
After Pakistan Defence posted the edited picture, many social media users quickly pointed out that the image was fake and called on the account to immediately take it down. Many said the image put Kaur's life in danger as well.
Kaur told The Sunday Express that she posted the photo at the time to urge people to change their profile pictures as well to protest mob lynching in the country.
"I had used this photo as my profile picture on Facebook," Kaur said. "It was liked by a lot of people and shared widely. So maybe that is how someone downloaded it and used it against me. Earlier, too, I had complained to the Delhi Police cyber cell, but nothing happened against those who had used the picture.
"But today, it came as a shock since it was shared by a verified account, and despite telling them, the photo was not taken down. It had become a matter of my security."
Kaur said she reported the issue to Twitter along with numerous others including Shehla Rashid, the former vice-president of Jawaharlal Nehru University Students' Union.
Pakistan Defence eventually deleted the offending tweet but its account was later suspended as well. The forum's Facebook page has also been suspended.
Pakistan Defence has previously been accused of spreading propaganda, conspiracy theories and running campaigns against journalists and activists in Pakistan who have been critical of the country's government, military and intelligence agencies.
The account's suspension comes as Twitter cracks down on verified accounts that don't adhere to its policies. The company drew furious backlash after Jason Kessler, the organiser of the deadly white supremacist rally in Charlottesville, Virginia, received a blue tick earlier in November.
The firm has halted the "broken" verification system as it reworks the criteria used to verify accounts. In a series of tweets, Twitter said: "Verification has long been perceived as an endorsement. This perception became worse when we opened up verification for public submissions and verified people who we in no way endorse."
According to Twitter's recently updated guidelines, it now "reserves the right to remove verification at any time without notice". The company may yank an account's blue tick over behaviour both online and off Twitter that involve promoting hate, violence or directly threatening people based on race, ethnicity, sexual orientation, gender, religion and other factors.
Twitter has continued to face criticism for not effectively combating hate speech, abuse and harassment on its platform. The company has also come under political scrutiny over the use of its platform by Russian operatives to spread misinformation during the 2016 US presidential election.