After a deal with the US for the purchase of new F-16 fighter jets collapsed, Pakistan is now considering buying a fleet of 16 used jets from Jordan. The Defence Secretary of Pakistan also hinted at exploring Russian and French markets for state-of-the-art fifth generation fighters.
Pakistan was reportedly forced to look at other buyers after the US Congress refused to fund its purchase, accusing the country of not taking adequate action against militant groups present in Pakistan and Afghanistan.
The country needs to procure the fighter jets on an urgent basis to fill in the gaps that will be created once it decommissions the Block-15 F-16s from its current fleet in the next couple of years.
Pakistani daily The Dawn quoted Defence Secretary Lt Gen Alam Khattak as telling a joint sitting of the Senate defence and foreign affairs committees that they are now going to consider an offer from Jordan "for a third-party transfer of F-16s". He said that although the used Block-30 F-16s offered by Jordan would not be on par with the Block-52 they planned to buy from the US, they will have to procure them and update them to meet their requirements.
Pakistan's current fleet of F-16s has about a dozen from Jordan that were bought in 2014. The aircraft that Jordan has now offered to sell were manufactured in 1988/1990 and were upgraded in 2001/2002. However, the jets, if bought, will have to be upgraded again to meet the requirements of the Pakistani Air Force.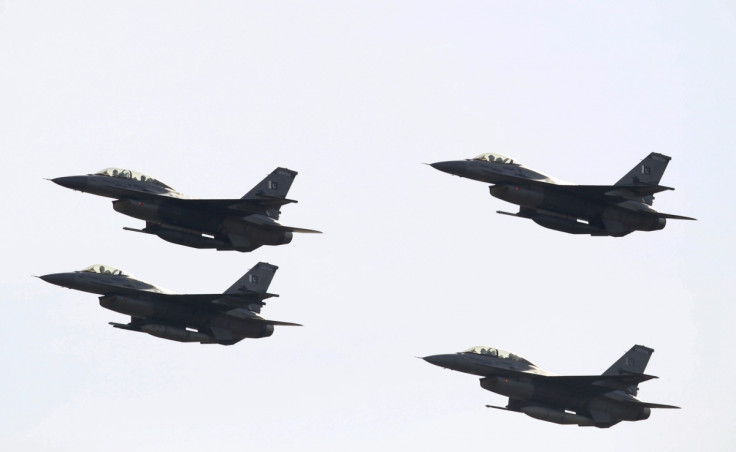 Meanwhile, the Pakistan defence ministry is worried about Washington's response to the deal, given it is mandatory for them to get an approval from the US before it proceeds with the deal with Jordan. Rear Admiral Mukhtar Khan reportedly said that the US has so far not objected to the said deal, but admitted garnering support would be tough.
The US-Pakistan deal reportedly fell through because the US was not happy with the actions the Asian country took against militant outfits like the Taliban, Haqqani network and Lashkar-i-Taiba and also over concerns about the country's missile and nuclear programme.
Pakistan is expected to consider hiring lobbying firms in Washington to improve its ties with the Congress to prevent such deal failures in future, the Dawn report said.