Pakistan has hit back at India after New Delhi said Islamabad should do more to tackle terrorism, referring to the house arrest of suspected Mumbai attack mastermind Hafiz Saeed.
Pakistani law enforcement agencies placed Saeed and four of his aides under house arrest on Monday, 30 January. On Thursday, 2 February, officials followed it up with an international travel ban on Saeed, the founder of the Islamist group Lashkar-e-Taiba and the chief of its front organisation Jamaat-ud-Dawah (JuD). Thirty-seven others have also been blacklisted in the Exit Control List.
Pakistani foreign affairs spokesperson Nafees Zakaria said: "India should look towards itself before it points fingers towards others. Pakistan has conducted operations against terrorist elements without discrimination.
"India has been involved in terrorist operations in Pakistan. The interference of Indian state institutions in Pakistan's internal matters has been made apparent before the world."
Formal charges against Saeed are expected to be framed in the coming days as Pakistani agencies said his arrest was in the national interest.
Saeed is thought to be the key architect behind the 26/11 Mumbai attacks. The US placed a bounty of $10m on his head. The militant suspect, wanted by India for questioning, was previously detained by Pakistani authorities but later let off saying more evidence needed to be collected against him.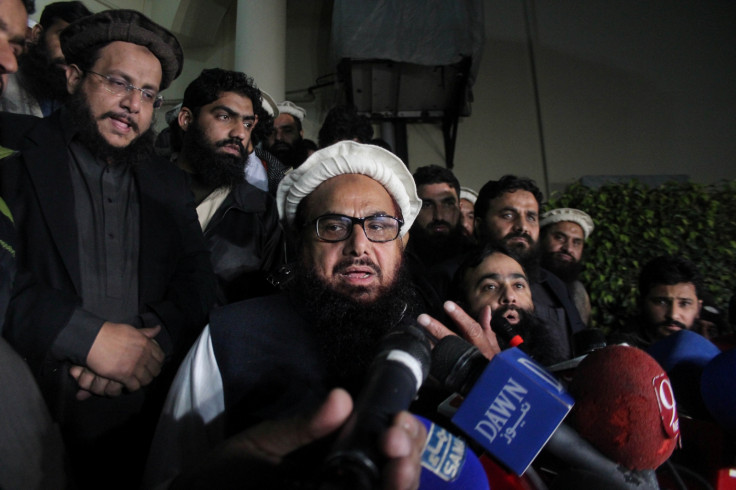 While commenting on Saeed's latest detention, India's external affairs ministry spokesperson Vikas Swarup wrote on Twitter: "Exercises such as yesterday's orders against Hafiz Saeed have been carried out before. Only a credible crackdown on the mastermind of the Mumbai attacks... would be proof of Pakistan's sincerity."
The arrest has sparked tensions with militant groups and others protesting against the crackdown and demanding his immediate release.