US declines to comment on 2008 Mumbai terror attack mastermind Hafiz Saeed's remarks
Spokesman John Kirby said he did not want to 'dignify the comments of an avowed terrorist'.
The US wants Pakistan to close its doors to terrorists and has urged the country to ensure none of them can reside within the country's borders. The State Department spokesman said the two nations are working together to deal with terrorism.
John Kirby said during the daily press briefing that Washington has urged Islamabad "to shut down access to areas inside their borders to terrorists, to terrorist individuals and to terrorist groups".
When asked for comments on Mumbai terror attack mastermind, Hafiz Saeed's remarks on being declared a designated terrorist, Kirby said: "Well, look, I'm not going to dignify the comments of an avowed terrorist one way or the other."
Saeed, co-founder of Lashkar-e-Taiba that allegedly carried out the series of attacks in Mumbai between 26 and 29 November, 2008, reportedly mocked at the US on its failure to capture him, despite announcing millions of dollars of bounty on his head.
In his recent remarks, Saeed reportedly also advised Pakistan to forge ties with India and against the US.
When asked if Kirby has information on the Mumbai attack investigation and action taken in the case, he said: "I don't. I would refer you to the Pakistani authorities on that. Obviously, as I've said before, we continue to want to see the perpetrators of the Mumbai attack brought to justice."
More than 150 people died in the terror strike targeted at different public places, including a railway station, a five-star hotel and a café. Pakistan had initially denied any of its citizens were involved in the attack, but Indian authorities handed over evidence to prove their claim.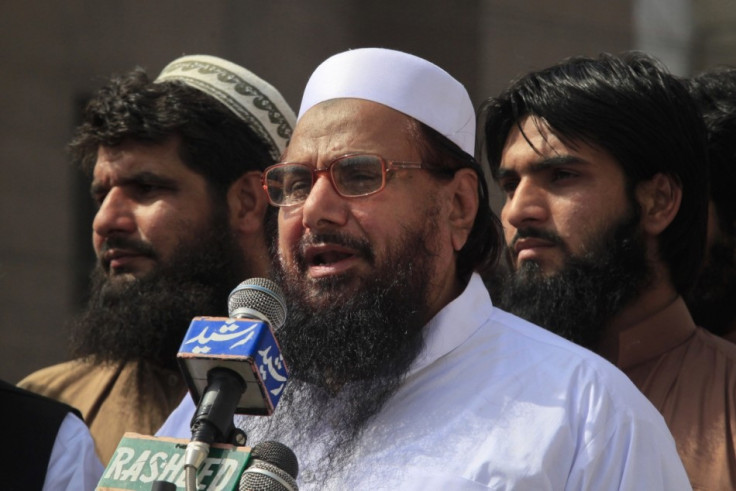 Police caught one of the three attackers of Chhatrapati Shivaji railway station – Ajmal Kasab alive. Following interrogation, he revealed that he was a Pakistani militant and a member of Lashkar-e-Taiba.
The US, has in the recent past, increased pressure on Pakistan to act against terrorists operating from its soil. The US Congress also blocked financial aid to the country for not doing enough to contain terrorist activities.
© Copyright IBTimes 2023. All rights reserved.