After the authorities in Pakistan put Islamist leader Hafiz Muhammad Saeed under house arrest in Lahore on Tuesday (31 January), his supporters have now vowed to protest against his detention.
Saeed, the chief of the Lashkar-e-Taiba (LeT) militant group, is accused of planning the 2008 Mumbai attacks that claimed the lives of 166 people, including commuters, foreigners and some of India's wealthy elite.
However, Saeed and his supporters have denied his role behind the attacks. His allies accused Islamabad of agreeing to the wishes of the United States, which has announced a $10mn (£7.99mn) reward for information leading to Saeed's arrest, and India.
He was detained by the police at the Lahore headquarters of his charity, Jamaat-ud-Dawa (JuD), on Monday night and shortly before dawn he was taken to his house, where he was put under arrest. Police has also set up a perimeter around his house, Reuters reported.
"This government has buckled under the pressure," JuD spokesman Nadeem Awan said; while, another spokesman, Farooq Azam, announced protests in Karachi by "different religious and Kashmir leaders".
According to a senior Pakistani defence ministry official, Islamabad has not yet contacted the new US administration under President Donald Trump but had been feeling the pressure of Washington on the issue.
"Trump is taking hard decisions against Muslim countries; there is open talk of actions against Pakistan also. So yes, this was a consideration," the official said.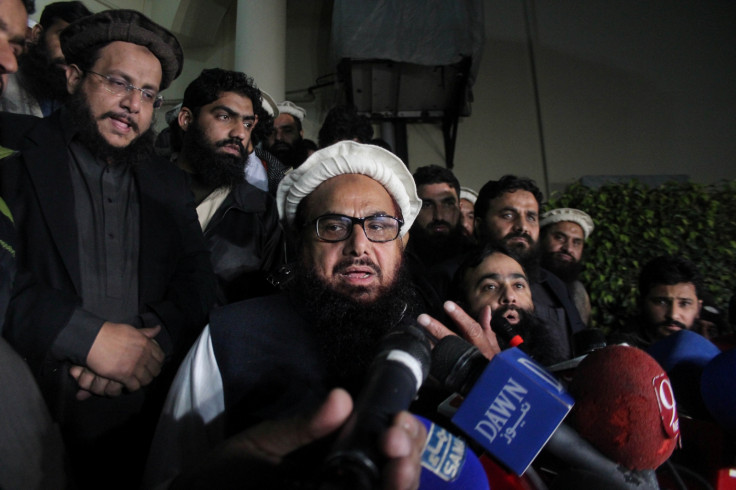 While, some reports claimed that as India has pushed a broader diplomatic campaign to isolate Pakistan, so Islamabad has taken this step.
Saeed was earlier put under house arrest soon after the attack, but was released about six months later in June 2009.