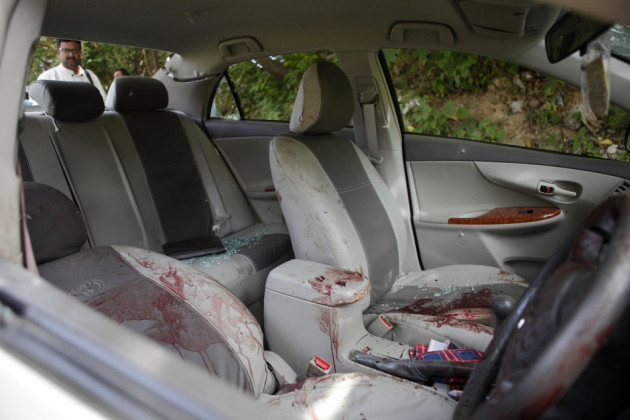 The prosecutor investigating the assassination of former Pakistani leader Benazir Bhutto has been gunned down in Islamabad according to local officials.
Local reports suggest Chaudhry Zulfiqar Ali was attacked in broad daylight by gunmen on motorbikes, who opened fire on the state prosecutor as he was driving to court for a hearing in the case.
Zulfiqar was reportedly hit 10 times, and although he was rushed to a nearby hospital, doctors were unable to save him. Some doctors claimed the victim died instantly as several bullets hit him in the face.
Zulfiqar's bodyguard was also injured in the attack, while a woman was killed after being run over by his car as it careered off the road.
"Chaudhry Zulfiqar was driving his car. He lost control and the car crushed a woman passer-by. Zulfiqar was rushed to hospital where he succumbed to his injuries," said police official Mohammed Yousuf, according to Geo News.
No one has so far claimed responsibility for the killing and there is no clue as to who might have done it, although Zulfiqar's security was upped last year following a number of threats.
"I cannot comment. I'm in a state of shock," Zulfiqar's deputy Azhar Chaudhry told AFP.
Lawyers have declared a strike following the killing, and the hearing in the Bhutto murder trial has been adjourned to 14 May.
The hearing takes place six years after Bhutto, who served as prime minister of Pakistan on two separate occasions, was killed in a bomb and gun attack on the eve of the country's national elections, in which she was due to stand as an opposition candidate.
Former president Pervez Musharraf, who has returned to Pakistan from his self-imposed exile, faces charges in the case for failing to provide adequate security for Bhutto. He is presently under house arrest.