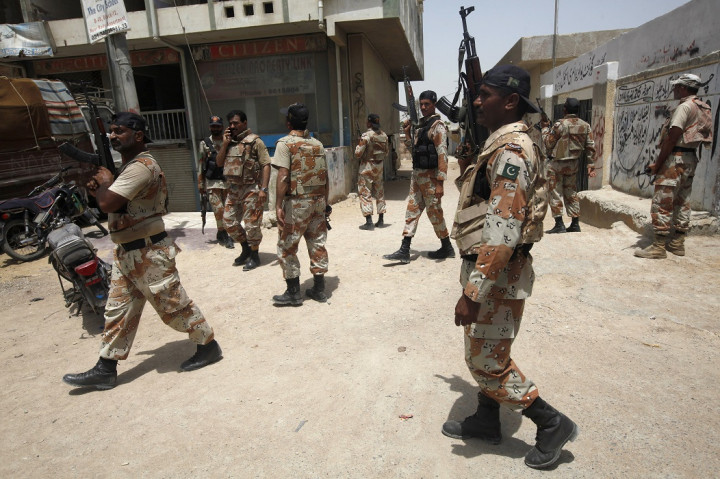 Pakistani authorities have launched a full-scale offensive against Islamist militants, dubbing the operation "Zarb-e-Azb" or "Strike from Mohammed's Sword".
As part of the latest series of attacks on the insurgents' strongholds in North Waziristan, Pakistani jets have been pounding their hideouts killing at least 120 suspected fighters.
The Inter-Services Public Relations (ISPR) has said at least 105 militants were killed on 14 June alone while the operation continues.
Director General of ISPR Major General Asim Bajwa said: "Using North Waziristan as a base, these terrorists had waged a war against the state of Pakistan and had been disrupting our national life in all its dimensions, stunting our economic growth and causing enormous loss of life and property."
"They had also paralysed life within the agency and had perpetually terrorised the entire peace loving and patriotic local population."
The Islamabad administration has been carrying out a series of anti-terror measures following the Karachi airport siege, which was claimed by both Uzbek militants and the Tehreek-i-Taliban (Pakistani Taliban).
Meanwhile, the militant outfit has issued a stern warning to foreign companies asking them to shut down their operations.
The Taliban's latest statement reads: "We warn all foreign investors, airlines and multinational corporations that they should immediately suspend their ongoing matters with Pakistan and prepare to leave Pakistan, otherwise they will be responsible for their own loss."
"This thing is clear to all that the capital gained [by Pakistan] through your activities and trade falls on innocent tribal women and children like fire and iron."
"We hold [Prime Minister] Nawaz Sharif's government and the Punjabi establishment responsible for the loss of tribal Muslims' life and property as a result of this operation. The retaliatory actions of the Mujahedeen will make you a cautionary tale in history."
As the Pakistani authorities are tightening their screws, the militant groups including Taliban and al-Qaida, which largely operate from the mountainous regions of North Waziristan, are under intense pressure to prove their clout.
Major Pakistani cities including Islamabad, Lahore and Karachi are on high alert and troops have been deployed in the streets.