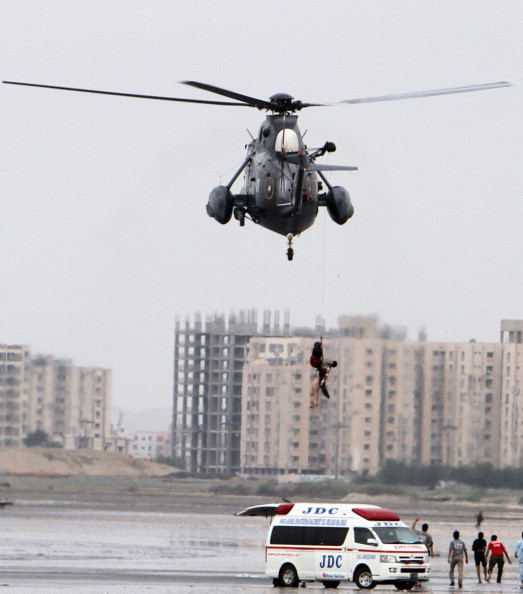 At least 20 people have drowned off the beaches of Karachi despite warnings against swimming in the rough currents, according to The Express Tribune.
Earlier reports, citing Karachi's top administrator Shoaib Ahmed Siddiqui, had indicated that 19 people had drowned and four were missing after ignoring repeated safety warnings against swimming during the Monsoon period.
One more body was recovered today by the Karachi Navy Sea King helicopter.
The summer Monsoon period begins at the end of June and lasts until October in Pakistan, bringing heavy rainfall.
The Express Tribune reports that 18 of the bodies were recovered from Karachi's Clifton Beach, while one was found around 13km away on Hawks Bay beach. Pakistan Navy rescuers are still searching the waters for missing people with the help of navy divers and a helicopter.
Following the incident, the Government of Sindh in Karachi is set to impose Section 144 of the Code of Criminal Procedure against swimming off the city's beaches. However attempts made by the police to clear the beaches remains a challenge.
"We are still searching for dead bodies and these people can see the dead bodies with their eyes but they are still fighting with us to allow them to swim in the sea" said Fahad Ali, a police official deployed at the beach.
"These people have come with their family members, there are women and children and you can see kids as young as six and their parents are fighting with us to allow them to swim in the sea.
"This is the height of stupidity."
Karachi is a famous tourist location for holidaygoers in Pakistan who usually flock to the city to visit its beaches. The victims were were among thousands who took to the beaches to celebrate Eid.