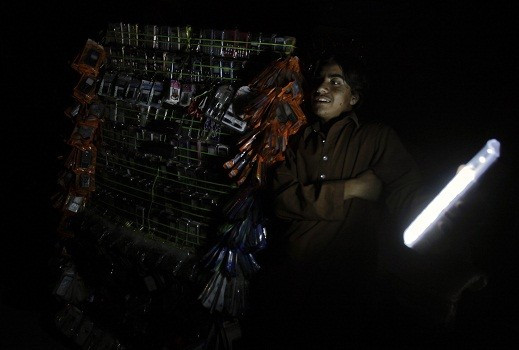 Pakistan is attempting to curb late-night phone calls between young people in an attempt to prevent 'youth vulgarity' spreading through telephone conversations.
The Pakistani government has told the country's mobile phone service providers to ban cheaper late-night call rates, as ministers believe such packages are encouraging young men and women to talk for lengthy periods after dark.
The proposal has already been implemented in line with the government's policy, says the Pakistan Telecommunication Authority (PTA).
"We have issued the directive to all the mobile telephone companies to shelve night call packages. The step was taken after lengthy discussions. These directives are issued in the light of the government decisions and this decision has also been taken by the government," PTA spokesperson Malahat Rab told AFP.
The proposal has been widely welcomed by lawmakers in the country, with one politician saying the cheaper late-night tariffs "are promoting vulgarity."
Another senator, Kalsoom Perveen, added: "We strongly object to the night phone packages and recommended that the PTA either fix a time limit for this facility or ban it. These packages are not right for our youth."
However the mobile phone companies are appealing against the government's order in the court.
Aamir Pasha, a spokesperson for mobile phone provider Ufone, said: "We received the directive the day before yesterday and have challenged it in the Islamabad High Court. We can't comment on it because it is a judicial matter now".
This is not the first time the Pakistan government has launched a crackdown on communication services. A year ago, the government had proposed to place a ban on more than 1,000 'censorable' words including "idiot" and "lotion". YouTube is currently banned across the country following the release of the anti-Islamic film Innocence of Muslims in September.
Saudi Arabia has just imposed its own controversial mobile phone policies, introducing a text message service for men whenever their wives try and leave the country.