Pakistan's Imran Khan Blames UK Government for Zahra Shahid Hussain Murder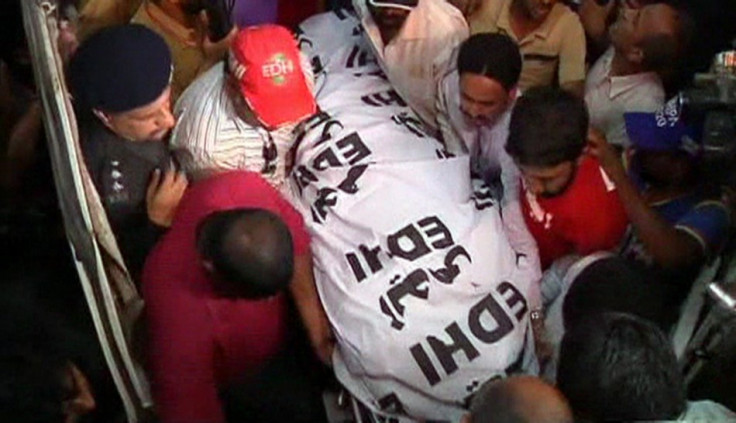 Zahra Shahid Hussain, a senior female politician belonging to Imran Khan's PTI party, has been shot dead by gunmen in Karachi.
Khan said rival political leader Altaf Hussain was "directly responsible" for the murder, which took place just hours before Karachi returned to the polls for a partial re-run of Pakistan's general election.
However the former cricketer said the British government should have done more to stop Hussain, who has been living in self-imposed exile in the UK since 1992.
"I also hold the British government responsible as I had warned them about British citizen Altaf Hussain, after his open threats to kill PTI workers," Khan said.
Hussain is wanted on murder charges in Pakistan, and has been leading his party remotely from London. Earlier in the week, the London Met Police began an investigation after they were flooded with complaints over a speech he delivered.
However officials from his MQM party deny any hand in the attack on Zahra Shahid Hussain, and have threatened to file a defamation case against Khan.
Khan has also blamed security lapses by the provincial government for the killing, despite thousands of security personnel being deployed in Karachi ahead of the re-poll.
The victim was killed outside her home when gunmen on a motorcycle opened fire.
The latest attack continues a spate of election-related violent incidents in Pakistan which have killed dozens. The exact motive for the attack is unclear, and a probe has been initiated by the authorities.
Officials speculate the killing might be a result of a failed robbery attempt. Police say at least three men were involved in the attack and all of them fled the scene.
"She thought they wanted to snatch her purse and handed it over to them but they killed her," said PTI leader Firdous Shamim.
PTI candidate Arif Alvi, who is contesting the re-poll in Karachi, said: "She was an asset of the party ... and I believe the Sindh [provincial] government should investigate this murder, look for the killers and get them sentenced. But, unfortunately, over the last five years, nobody has ever been arrested for [political] killings or tried in a court of law."
© Copyright IBTimes 2023. All rights reserved.