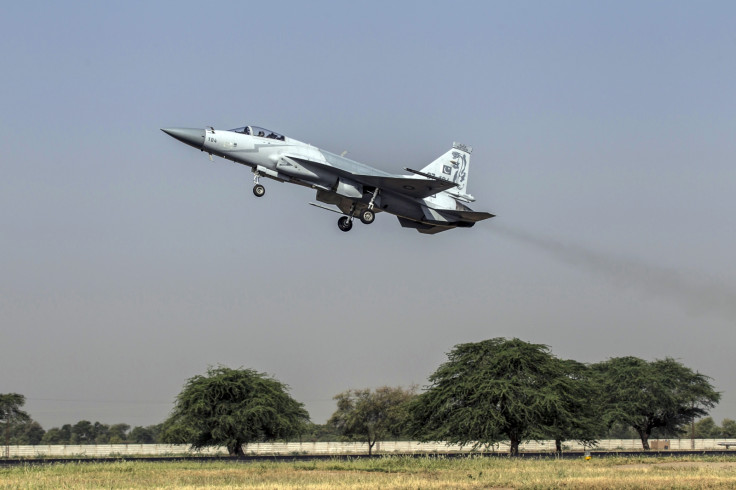 The Pakistani Air Force (PAF) is reported to have shot down an Iranian spy drone near the Balochistan border on Tuesday, 20 June. The Iranian unmanned aerial vehicle (UAV) penetrated Pakistani territory and went at least 45kms inside, authorities said.
Officials added that they scrambled a JF-17 fighter in Parom area of Panjgur district after the UAV was spotted in the region. An unnamed source told Dawn that the drone had entered "deep inside Pakistani airspace".
This is thought to be the first time such an encounter is taking place between the two Islamic nations, which share a 900-km-long porous border. Iran-Pakistan frontier positions have been tense in recent weeks following multiple cross-border incidents. Only on Sunday, 18 June, Iranian border security forces are said to have fired several mortar shells in the Panjgur area.
The downing of the drone occurred even as Iranian and Pakistani officials were holding emergency talks on how to ease the cross-border tensions.
Security has been stepped up in the border area following the incident. The PAF has not yet formally released any statement on the reported incident. However, pictures of the purported drone have been published in social media and by some news outlets. Security officials are in possession of the drone's wreckage.
Islamabad has repeatedly raised concerns that Iranian armed forces are violating its territorial integrity. Through diplomatic channels, Pakistan has asked Iran on several to prevent such incursions.
Iran, on the other hand, has demanded that Pakistan put more pressure on Islamist elements operating from its border. At one point, Iran's army chief even went on to say that his forces would not hesitate to strike extremist targets inside Pakistan, prompting a strong protest.
The two countries have a counter-terrorism agreement on handling the militants' activities in the border regions.