Flying drone taxi service to begin Dubai trial this year
German company Volocopter will test its 62mph VC200 aircraft until 2020.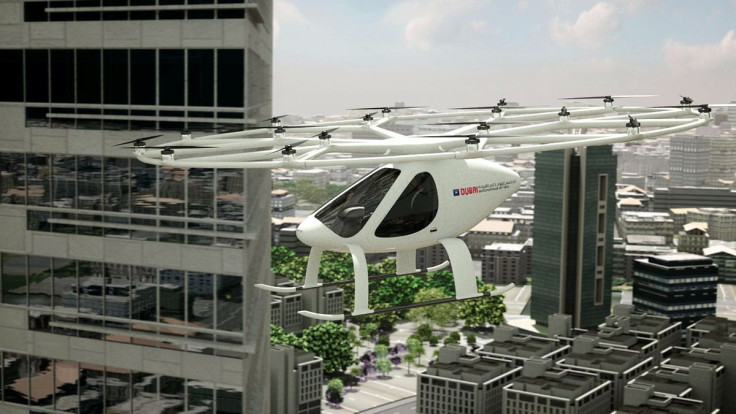 Flying taxis built like consumer drones will start buzzing through the skies of Dubai later this year at speeds of up to 62mph.
Volocopter, a German company formerly known as E-volo, will be producing the so-called multicopters, which feature 18 rotors and space for a pilot and passenger.
Volocopter has signed a deal with Dubai's Road and Transport Authority to test the drones in the fourth quarter of 2017, before launching a publicly-available service at a later date. The trial is expected to last some five years, so it could be a while yet before flying taxis shuttle commuters and tourists between Dubai's highrise towers.
Volocopter co-founder Alexander Zodel said in a statement: "We are very grateful and proud that the RTA has selected us as their partner after rigorous testing." He added that the company's "stringent safety standards" contributed to Volocopter being selected over its rivals.
The company's VC200 flying taxi has a range of 17 miles at 43mph, can fly for 27 minutes at its optimal cruising speed of 31mph, and can hit a top speed of 62mph.
That being said, the company will not enjoy Dubai's low-level airspace entirely to itself. RTA has also made a deal with Chinese company Ehang, which is working on a drone-like flying vehicle which is entirely autonomous. Ehang's goal is to offer an on-demand service where customers hail a drone from a smartphone app, like Uber, then step aboard and be flown autonomously to their destination.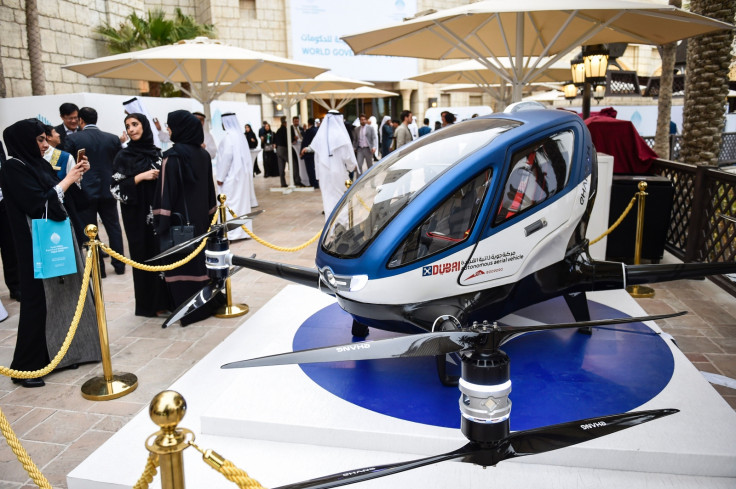 Uber, through its flying subsidiary Elevate, is also in talks with Dubai to demonstrate its own flying taxi service to the public in 2020. Uber is also eyeing up Texas as a testbed for its flying business, and intends to have a public service in place by 2023; the vehicles are claimed to be able to travel 100 miles in 40 minutes.
Each of these three vehicles are VTOL (vertical takeoff and landing) and electric, making them quieter and more socially acceptable than louder, larger and more powerful helicopters.
© Copyright IBTimes 2023. All rights reserved.