A suspected North Korean drone that recently crashed in South Korea had taken pictures of Seongju, where the US' has deployed its advanced Terminal High Altitude Area Defense (THAAD) system. At least 10 low-resolution images were taken of the Thaad zone, authorities in Seoul said.
The unmanned aerial vehicle (UAV), fitted with a Sony camera, was earlier found by South Korean officials in a mountainous area in Gangwon Province where it had apparently crashed. The South Korean military has been scrutinising the contents of its 64 GB-capacity memory for more clues about its mission.
"It was confirmed that (the drone) took photos of the THAAD site in Seongju," a South Korean defence ministry official told reporters. "The pictures don't have high resolution, though. Most other photos contain images of forest land and residential areas," he said.
All the images are thought to have been taken from an altitude of about two or three kilometres. The drone strikes a resemblance to the one North Korea sent in 2014 and was found by South Korean forces in the border region. Previously, South Korean officials described the drone to be of having a 2.4m wingspan and 1.8m-long body.
Seongju is about 250kms from the border with North Korea. The deployment of the Thaad system, after provocative missile launches by North Korea, remains a strong point of controversy in the South especially after a new president has come to power.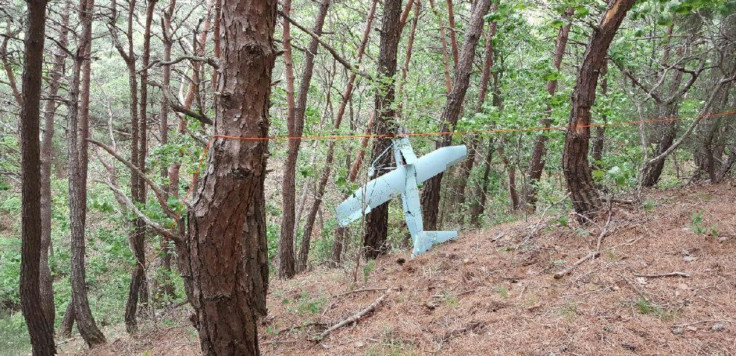 This is not the first time North Korean drones have flown over South Korea. Pyongyang is believed to possess as many as 300 such drones capable of carrying out spying activities or to deliver weapons.
However, the latest drone's ability to fly more than 250kms signals a significant improvement in the North Korean drones' capabilities, say South Korean officials.