Pakistan test-fires submarine-launched cruise missile
Babur 3, with a strike range of 450km, was fired from an undisclosed location in the Indian Ocean.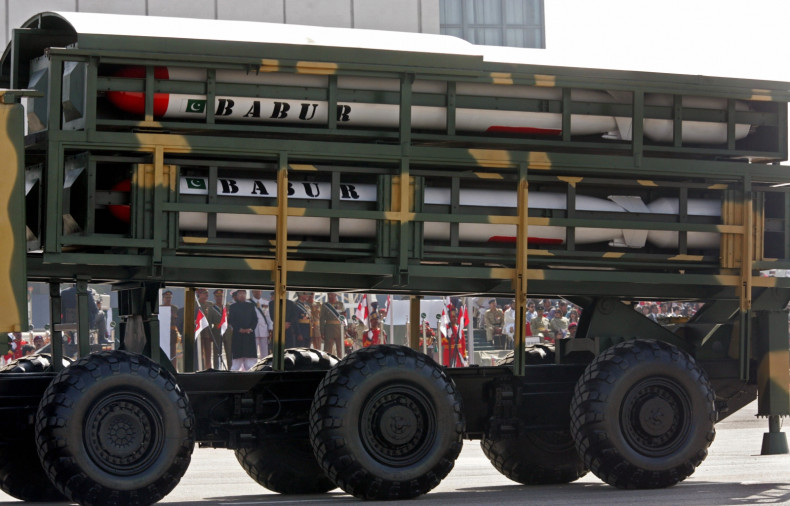 Pakistan has successfully test-fired a cruise missile launched from a submarine, the country's army has said. This is reportedly the first time that the Pakistani army has carried out the test-launch of a nuclear-capable missile from a submarine.
The Babur 3 missile, with a strike range of up to 450km, was fired off from an undisclosed location in the Indian Ocean. The underwater missile is thought to have hit a mobile target with precision, local reports suggest.
Images of Babur 3, published by official agencies, show the missile exiting the water and cruising towards the intended target. The missile completes Pakistan's nuclear triad as the country already possesses the capability of launching both land-based and air-based tactical nuclear weapons.
Babur 3 is an updated version of the earlier missile, Babur 2, a land-based projectile, which was tested only in December 2015. Both civilian and military leaderships have hailed the latest development calling the test-firing a major step in security. Prime Minister Nawaz Sharif said the launch of the indigenous missile mirrors the country's self-defence capabilities and technological advancements.
"Pakistan eyes this hallmark development as a step towards reinforcing the policy of credible minimum deterrence," said the military wing of the Pakistani army.
Nevertheless, the test could further escalate already existing tensions with its neighbour, India, which had also tested submarine-launched missiles but had not yet inducted them into its arsenal. India has not commented on the matter so far but is thought to be keeping a close watch on the development.