Chinese nuclear-powered submarine docked at Pakistan port possibly tracking Indian warships
Satellite images show that the submarine had docked at Karachi harbour in May 2016.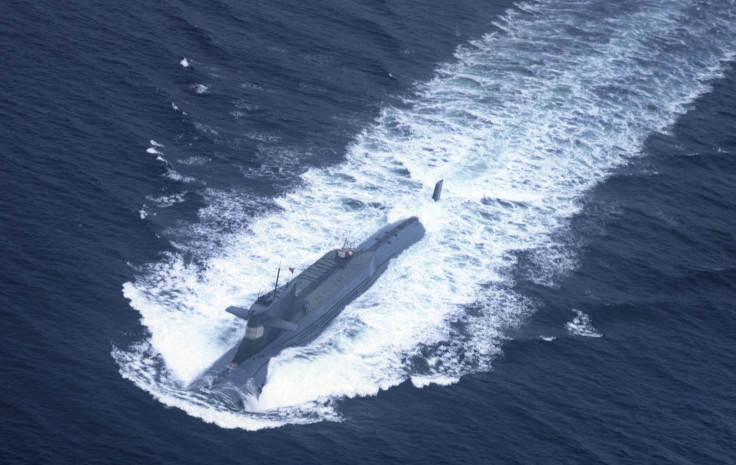 A Chinese nuclear-powered submarine was reportedly docked at a port in Pakistan, raising concerns across the border in India that it could have been monitoring the movement of its warships more closely than ever.
According to Indian news broadcaster NDTV, satellite images showed that the submarine had docked in the harbour at Karachi in May 2016.
The images were reportedly spotted by an expert who shared them on Twitter on Friday (6 January). It showed a Chinese navy type 091 'Han' class fast-attack submarine, the first class of nuclear-powered submarines deployed by China.
"China started the deployment of its submarine from 2012," the broadcaster quoted Chief Admiral of Indian Navy Sunil Lanba as saying.
As nuclear submarines do not need to be refuelled often, they can operate for thousands of miles, unlike conventional gasoline subs. Even as they pack torpedoes and cruise missiles, it is difficult to track them underwater.
Meanwhile, experts in India have not ruled out that the Chinese submarine could be a type 093 "Shang' class, which is far more advanced and quieter. These are reportedly tougher to detect undersea and have the capacity to be equipped with newer weapons and advanced technology including its nuclear reactor.
The report of the nuclear-attack submarine in the Indian Ocean comes at a time when Pakistan has announced it has started building state-of-the-art warships to defend its economic trade routes being constructed with China. The route, which gives Beijing access to Pakistan's Gwadar port, is seen as an attempt by Beijing to challenge the US's economic dominance.
However, India sees the presence of the submarine as China's way of showing its military aggressiveness to dominate in the region that is strategically vital to India's sovereignty and security.
"As far as People's Liberation Army (PLA) Navy ships and submarines are concerned, the Indian Navy keeps a close eye and monitor their movements. We launch surveillance missions in the form of aircraft and ships to keep a track of them," Lanba had said last month.
The channel also reported that the Indian Navy was aware of the presence of the Chinese vessel and speculated that it could be a carefully planned exercise to expand China's military presence in the region. China had earlier asserted that its deployment was purely aimed at an anti-piracy mission off the coast of Somalia. However, senior Indian naval officers have denied the claims.
© Copyright IBTimes 2023. All rights reserved.