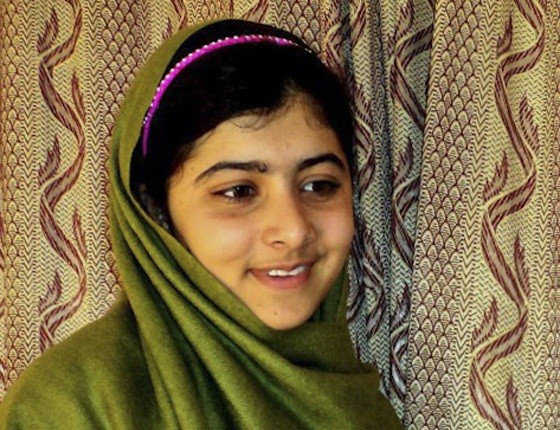 Pakistani teenage activist Malala Yousufzai, who was shot by the Taliban, has arrived in the UK for medical treatment.
The team of doctors treating Malal in a Rawalpindi hospital decided to move her after receiving consent from her family, and she is now being taken to the Queen Elizabeth Hospital in Birmingham.
"The panel of doctors recommended that Malala be shifted abroad to a UK centre which has the capacity to provide integrated care to children who have sustained severe injury", said an army statement.
Malala was transferred in a specially equipped air ambulance, and was accompanied by an army intensive care specialist to ensure continuity of care.
Officials say the next few days will be crucial for Malala. Although bullets were removed from the girl's head soon after she was shot, the condition of the 14-year-old remains critical. Some reports suggest the chances of her survival are slim.
"[The] face and head swelled a lot. Face complexion [has] become dark. She could be removed from ventilator within a few hours," a hospital source told Al Jazeera on condition of anonymity.
The source is said to have added that next few hours will be extremely crucial for Yousufzai.
The girl's doctors maintain she is recovering satisfactorily and is in a stable but critical condition.
"It is expected that in due course of time she will need repair/replacement of damaged bones of the skull and long-term rehabilitation including intensive neuro rehabilitation," the military statement continued.
"It was the view that if Malala was going to be transferred overseas to a centre which could provide the required integrated care then it should be during this time window whilst her condition was optimal and before any unforeseen complications had set in."
Authorities say all the expenses for her treatment will be borne by the Pakistani government.
The schoolgirl was targeted by Taliban militants because of her secular ideals which she aired in a blog. The attack has drawn worldwide condemnation.