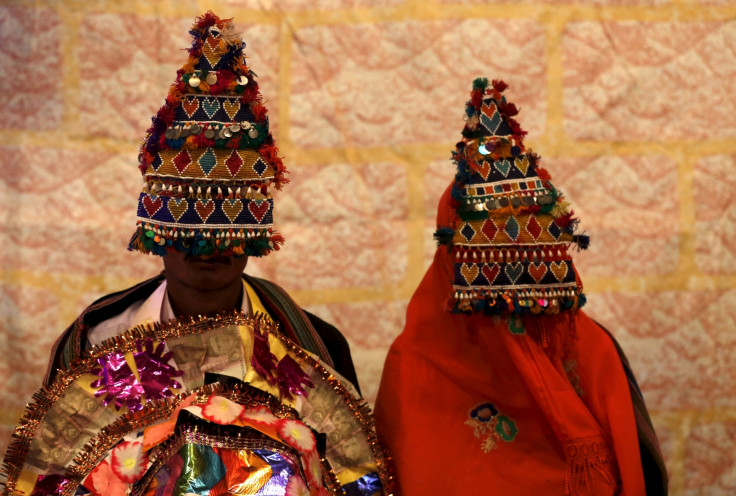 Hindus in Pakistan are celebrating the passing of a new bill which will provide better legal structure to marriages and separations within the community. The Senate Functional Committee on Human Rights unanimously passed the 2016 Hindu Marriage Act that will pave the way for the formation of a family law which will allow Pakistani Hindus to get their marriages registered. They can now apply in the courts for separations, also.
The senate committee met in Islamabad on 2 January to vote on the matter. The meeting was chaired by Senator Nasreen Jalil and included Senator Sitara Ayaz, Muhammad Mohsin Khan Leghari, Mufti Abdul Sattar, Nisar Muhammad, Aitzaz Ahsan, Farhatullah Baber, Dr Ashok Kumar, Dr Ramesh Kumar Vankwani and Dr Darshan.
"There is no contradiction regarding the bill; this is right of minorities to live according to their religion,"Senator Aitzaz Ahsan said. "Shariat law is totally different from Hindu law and Islam gives freedom to non-Muslims."
Hindu lawmaker Dr Vankwani called the move a "New Year's gift" for Hindus living in Pakistan. "There was no Hindu marriage law in the country for 66 years. The country's leadership and all the political parties have done a commendable job," he said.
According to the bill, Hindus will now be able to apply for formal documents of proof of marriage called "shaadiparat" which is similar to Nikah Nama which is the marriage certificate for Muslims.
Hindu individuals who have separated from their spouses can now remarry. After a period of six months since the death of the husband, widows will also be allowed to remarry of their own free will and will not require any additional consent.
Under the bill, the legal marriageable age for girls is 18 years. Married women will also be entitled to their inheritance rights and a Hindu man will not be allowed to take up a second wife unless he has already separated from the first.