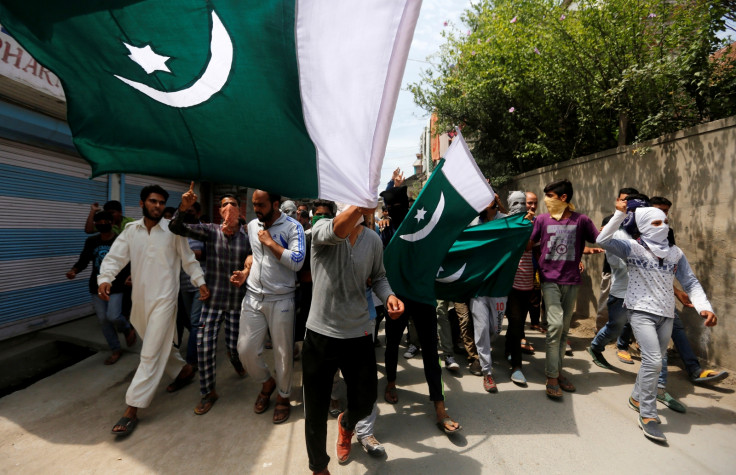 Pakistan's trademark exports to the world are terrorism, cross-border infiltration, narcotics and fake currency, said India as the two countries mark Independence Day on successive days. India's sharp remarks came in response to the Pakistani envoy's comments that Islamabad has dedicated this year's Independence Day to the people of Kashmir.
On 14 August, when Pakistan marks its 70th Independence Day, India's external affairs ministry said in a communiqué: "India and others in the region have already received enough of Pakistan's trademark exports - international terrorism, cross-border infiltrators, weapons, narcotics and fake currency." The statement was released in connection with Pakistan's proposal to send supplies to the troubled border state of Jammu and Kashmir, which has been plunged into turmoil since July after prominent separatist figure Burhan Wani was killed by Indian security forces..
Expressing his support for the protesters in Kashmir, Pakistan's High Commissioner Abdul Basit said: "We dedicate this year's Independence Day to the struggle of Jammu and Kashmir. Our struggle will continue till J&K gets freedom. The sacrifice of people in Jammu and Kashmir will not go in vain and the struggle in Kashmir will continue till the people get freedom." Basit was speaking at a gathering marking Pakistan's Independence Day celebrations.
He was summoned by the Indian foreign ministry in early August after Pakistan's alleged role in the Kashmir unrest.
While Islamabad commemorates its Independence Day on 14 August, New Delhi celebrates a day later. The two nuclear-armed rivals have fought three wars since 1947 and two of them are due to territorial claims in Kashmir.
The latest verbal confrontation between the two countries has come shortly after Islamabad proposed bilateral talks exclusively focusing on the Kashmir situation. India has responded by saying only "contemporary and relevant issues" could be placed on the agenda.