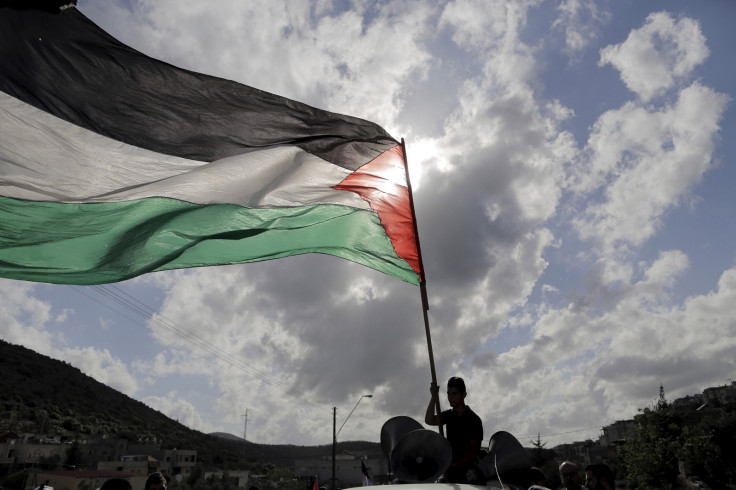 As Palestine formally joins the International Criminal Court (ICC) on Wednesday, a Palestinian official has denied Israeli media claims that the Palestinian Authority (PA) signed a secret deal with the government of PM Benjamin Netanyahu to grant the release of taxes.
The revenue transfers were thought to be in exchange for a say in PA's plans to appeal to the International Criminal Court (ICC).
Xavier Abu Eid, a spokesman for the Palestine Liberation Organization (PLO), told IBTimes UK that the Jerusalem Post report about the supposed accord are unsubstantiated.
"We're not in the business of trading a right for another right we have, such as going to the ICC. Tax money is our money, not Israeli charity," he commented on supposed plans to resume Palestinian funds in return for PA's refraining from filing war crimes claims against Israel at The Hague.
Raji Sourani, director of the Palestinian Center for Human Rights, a non-governmental organisation (NGO) based in Gaza City, also rejected the allegations as "not true", claiming Hamas and the Palestinian Islamic Jihad (PIJ), who have shown a united front, would not allow such a deal.
"This is the battle where we show where our moral, legal, ethical superiority lies," he said. "We have no compromise on the suffering, pain and blood."
He added: "ICC is not an Israeli or Palestinian invention, it's the crème de la crème of human rights experience. We cannot be selective and politicise the law."
Investigate crimes promptly
Becoming a signatory of the Rome Statute means that both Palestinians and Israelis can be investigated and prosecuted for allegations of war crimes dating from June 2014, a period that included the 50-day war in Gaza when 2,100 Palestinians were killed, most during Israeli air strikes.
Along with the Gaza war, situations referred to the ICC Prosecutor, Fatou Bensouda, include Israeli settlement construction and the construction of a wall in the Occupied Palestinian Territory - which the International Court of Justice has already found to be contrary to international law.
Based on her policy for when she receives declarations accepting the court's jurisdiction, Bensouda, opened a preliminary examination into the Palestinian situation on 16 January.
During the preliminary examination phase, the prosecutor determines whether the criteria have been met to merit pursuing a formal investigation.
While commentators have questioned whether Palestine's accession will struggle to have any real impact, Sourani urged the ICC to investigate crimes thoroughly and promptly, "if possible within the next six months".
"It cannot be only Arabs or Africans that are criminals, that's why we want the rule of law and if this (Israel) case doesn't work, that means we are endorsing the rule of jungle, and sending the worst message," Sourani said, referring to the fact that the US which does not believe that Palestine is a state and is therefore ineligible to join the ICC, opposes an ICC investigation of Israeli officials.