Hunt for Yasser Arafat's 'Corrupt' Former Advisor Mohammed Rashid
The former financial adviser of the late Yasser Arafat is being sought abroad on suspicion of corruption and embezzlement.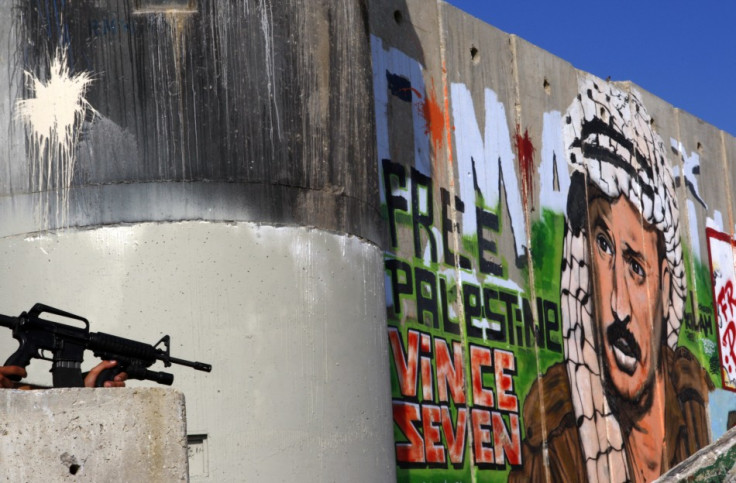 The former financial adviser of the late Palestinian leader Yasser Arafat is being sought abroad on suspicion of corruption and embezzlement, the head of the Palestinian Anti-Corruption Commission said.
The probe into Mohammed Rashid is the highest profile investigation launched since Palestinian Authority (PA) President Mahmoud Abbas established the commission along with a special court two years ago, the panel's chief, Rafik Natche, told Associated Press.
Rashid is suspected of transferring millions of dollars out of the Palestinian Investment Fund, which he used to set up fake companies, Natche claimed.
Natche told the Voice of Palestine radio that the charges against Rashid were filed 10 days ago.
"This man came to the Palestinian revolution without anything," Natche said. "We want to ask where did he get all his money from? This is Palestinian money and should be returned to the Palestinian people."
"We asked him to come to face these charges, but he did not come," Natche said, warning: "There are bigger ones ahead."
Rashid has previously denied any wrongdoing. He has also refuted the allegations levelled at him via the website Inlightpress and warned Abbas that he has "made a huge mistake and must suffer the consequences".
According to the website, there will soon be a series of articles published by Rashid detailing the circumstances surrounding Abbas's rise to power.
Rashid, an Iraqi Kurd, resigned his position as head of the Palestinian Investment Fund in 2004 before he left the country.
In 2008, PA attorney general Ahmad Al-Mughani started to investigate Rashid's finances.
Although Rashid has been called on to appear before the PA judiciary, he has until now refused to respond to their request.
Although his whereabouts are unclear, Nache told the Palestinian news agency Wafa that authorities will call on Interpol to help locate him.
Rashid's current whereabouts are unclear, though the Arab satellite TV station al-Arabiya has been broadcasting a series of interviews with him since last week. A producer of the station said the interviews were conducted in Dubai, while Rashid's comments on the website were datelined Paris.
In April 2011, Omar Khadraoui, who is now serving as Libya's deputy minister of interior, accused Rashid of selling weapons to former Libyan leader Muammar Gaddafi during the Libyan revolution.
© Copyright IBTimes 2023. All rights reserved.