The Palestinian flag will fly at the UN headquarters in New York after the general assembly voted overwhelmingly to approve a Palestinian-drafted resolution.
Of the 193 UN members, 119 voted in favour of the resolution calling for the flags of non-member observer states to fly at the UN's headquarters.
Israel and the USA were among the countries to vote against the resolution. Most of the 28 members of the European Union including the UK abstained from voting, with France, Sweden, Italy, Spain, Ireland and Slovenia among the European countries to support the resolution.
"It's a step to the recognition of Palestine as a full member state of the United Nations," Palestinian prime minister Rami Hamdallah told reporters in Paris earlier on 20 September.
The only other non-member observer state is the Vatican, which did not co-sponsor the resolution. In May, the Vatican signed its first bilateral treaty recognising Palestinian statehood. The Vatican said that it had not decided whether to fly its flag alongside Palestine's and those of member states.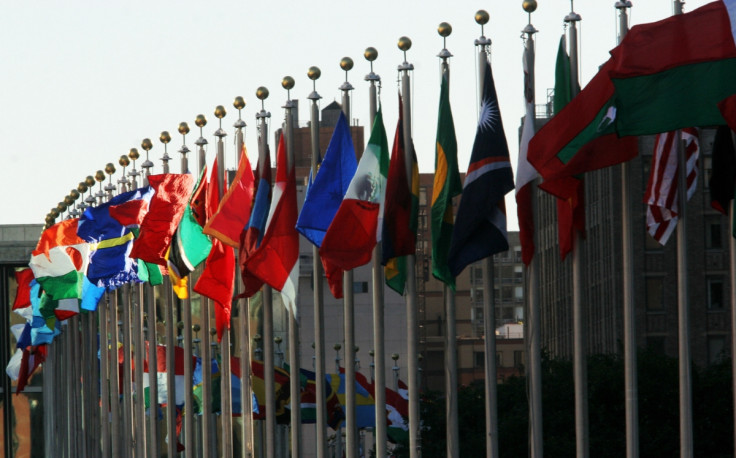 The resolution has 20 days to be implemented. Palestinian diplomats said they expect the Palestinian flag to be raised when president Mahmoud Abbas addresses the annual meeting of the UN general assembly on September 30.
Israel's UN representative, Ron Prosor, said the move was a "blatant attempt to hijack the UN", and insisted that the only way Palestinians could achieve statehood was through direct negotiations.
Samantha Power, the US ambassador to the UN, said the raising of the flag was "not an alternative to negotiations [between the Palestinians and Israel], and will not bring the parties closer to peace".
The move follows increasing recognition of Palestinian statehood by countries around the world, including countries in Asia, Africa and Latin America.
But the French ambassador, Francois Delattre, said the flag was "a powerful symbol, a glimmer of hope" amid the breakdown of peace talks between Israel and Palestine.
In 2011, Palestine launched a bid to become a full UN member state, which failed to achieve the backing of the UN security council. In 2012 Palestine was granted non-member observer status.