Israeli forces clashed with Palestinian protesters standing in solidarity with their compatriots embarking on hunger strikes in Israeli prisons.
Demonstrators had set up a rally in the West Bank to voice their displeasure at the poor conditions in which imprisoned Palestinians are kept in on Monday (17 April) before violent scenes started taking place.
Israel has denied suggestions that Palestinian prisoners have been left in poor conditions.
The hunger strikes were organised on Monday by notable inmate Marwan Barghouti, who has been touted as a potential president of Palestine in the future. Subsequently, a large crowd gathered in Gaza soon after to support the action.
Protesters claimed they were lobbying against Israel's administrative detention policy, which sees Palestinians being imprisoned for long periods without a specific charge or trial – a measure that has been in place since the 1980s.
Israel says this method is carried out to avoid exposing confidential material during trials.
The strikes fall in tandem with Palestinian Prisoners Day and also marks 50 years since the Six Day War between Israel and Egypt in 1967 – where Israel were victorious and captured the Gaza Strip.
This is not the first time there has been hunger strikes carried out by Palestinian inmates, with the first beginning in 1998 and continuing on a number of occasions throughout the years.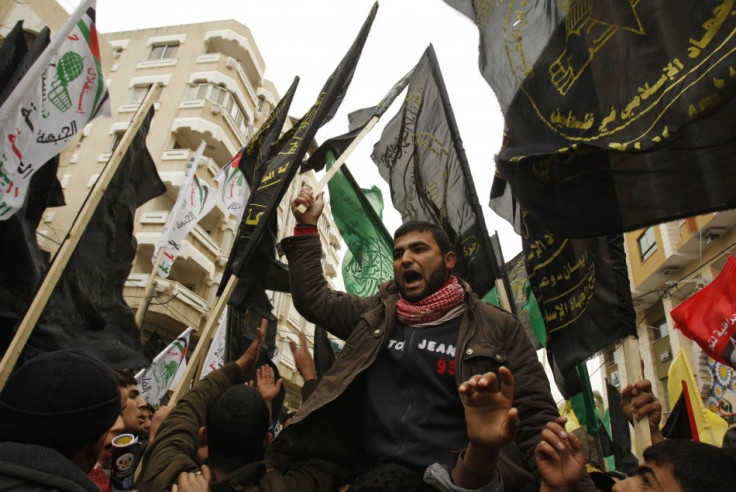 Barghouti is currently serving five life sentences for having a prominent role in the second Palestinian intifada – a period of uprising against Israel between 2000 and 2005 that saw the deaths of 3,000 Palestinians and 1,000 Israelis.
A spokesman for the Israeli prison service confirmed a number of inmates, around 1,100, had declared their plans to go on a hunger strike from various prisons, but stressed that it would not negotiate with those taking part.
"The prisons service has started taking disciplinary measures against the strikers and in addition a number of prisoners have been transferred to separate wings," he said.
"It is to be emphasised that the (prison service) does not negotiate with prisoners."