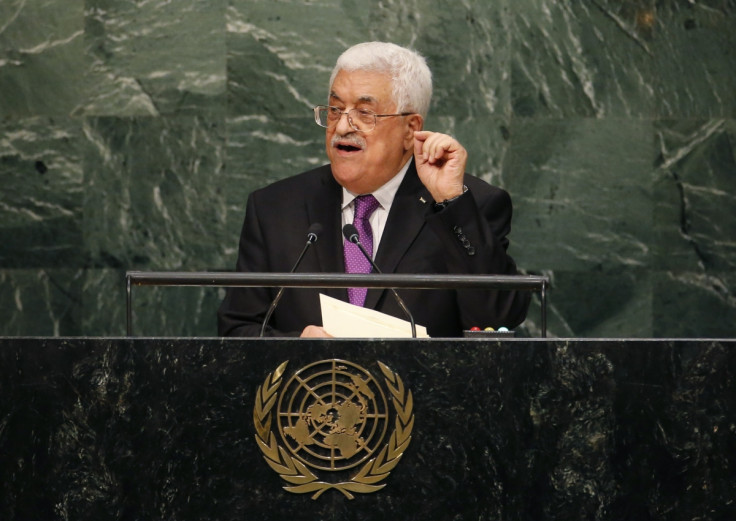 Palestinian leader Mahmoud Abbas has declared he is no longer bound by agreements signed with Israel and appeared to pull out of Oslo Peace Accords in a speech at the 70th United Nations General Assembly in New York
"We declare that as long as Israel refuses to commit to the agreements signed with us, which render us an authority without real powers... they leave us no choice but to insist that we will not remain the only ones committed to the implementation of these agreements, while Israel continuously violates them," he said after discussing the 1995 Oslo Accords, which formed the basis for a two-state solution to the Israeli-Palestinian conflict.
"Israel must assume responsibilities as occupying power," he said. "As long as Israel refuses to cease settlement activities, Israel has left us no choice but to insist that we will not remain the only one committed to implementation of those agreement."
After declaring that Palestinians cannot continue to be bound by the agreements, Abbas invited Israel "to assume its responsibility as an occupying power" in the West Bank – but stopped short of announcing the unilateral dissolution of the Palestinian Authority, which would put an end to the security co-operation with Israel.
Israel "intensified settlement activity in most of West Bank," breaching the Oslo accord, Abbas said, using the term "apartheid" to describe the occupation.
"Israel is working with all its efforts to destroy the two-state solution," Abbas continued, calling upon the UN to provide international protection to the Palestinians "It is no longer useful to waste time in negotiations just for the sake of negotiations. We are determined to preserve the unity of our land and our people. We will not accept temporary solutions or a fragmented state."
"There are two legal systems in occupied Palestine, one for Palestinians and one that privileges settlers."