Palestinian teenage attacker shot dead by Israeli troops at border crossing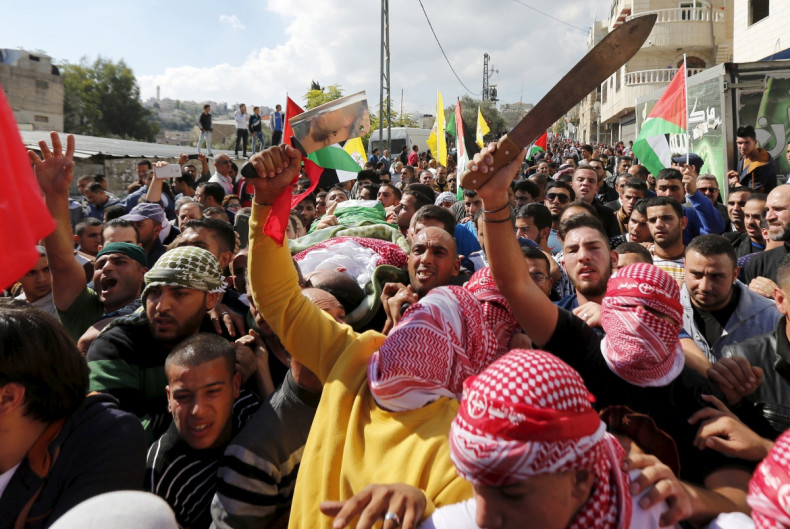 Israeli troops have shot dead a knife-wielding Palestinian who charged against soldiers at a West Bank checkpoint, a day after Palestinian officials denounced Israeli soldiers' alleged use of excessive force to the International Criminal Court (ICC) in The Hague. The attacker, named locally as 18-year-old Mahmoud Talal Mahmoud Nazzal, reportedly came running towards soldiers patrolling the Gilboa crossing between the occupied West Bank and Israel.
He attempted to stab border guards that opened fire killing him, Israeli Defense Forces (IDF) said. No one else was injured in the incident that came amid heightened tensions in the region.
Unrest erupted in mid-September over Palestinian fears that prayer rules would change at Temple Mount – known as al-Haram al-Sharif (The Noble Sanctuary) to Muslims – a flashpoint holy site in Jerusalem. It quickly spiralled into violence fuelled by Palestinian frustration at the lack of progress in the peace process and the continued military occupation.
Some 11 Israelis and 66 Palestinians have lost their lives in the violence. Most Palestinians were killed for attacking or attempting to attack Israelis. Palestinian authorities and rights groups have accused the Israeli military of using excessive force to quell the violence.
On 30 October Palestinian President Mahmoud Abbas travelled to the Netherlands to hand a 52-page report detailing alleged Israeli crimes to ICC prosecutors. Palestinian Liberation Organization secretary-general Saeb Erekat said the report contained evidence of "summary executions, collective punishments, house demolitions and ethnic cleansing".
Human rights watchdog Amnesty International has also accused Israeli forces of "unlawful killings of Palestinians". The group said it documented several cases where lethal force was used without justification.
"There is mounting evidence that, as tensions have risen dramatically, in some cases Israeli forces appear to have ripped up the rulebook and resorted to extreme and unlawful measures," said Amnesty's Middle East and North Africa programme director Philip Luther."They seem increasingly prone to using lethal force against anyone they perceive as posing a threat, without ensuring that the threat is real."
The Israeli military has angrily denied the charges, and described as "outrageous, unsubstantiated and anonymous claims" conflicting with the reality on the ground "where Israelis have been stabbed, slashed, shot, butchered and run over in recent weeks".
The latest deadly incident came a day after another three deaths were reported in the region. Two Palestinian assailants were killed in separate incidents in the West Bank and Jerusalem on 30 October. Palestinian officials also blamed the death of eight-month-old baby on tear gas fired by Israeli troops to quell a protest near Bethlehem. The child, identified as Ramadan Thawabteh, had a prior health condition, Reuters reported.