Arab neighbourhoods of Jerusalem remain locked-down after Israel introduced a wave of punitive measures against Palestinians after a spate of "lone wolf" knife attacks on Jewish Israelis in the city, including frequent checkpoints, house demolitions, the revocation of residency and a refusal to return the bodies of dead attackers to their families.
Few neighbourhoods have felt these measures so acutely as Jabel Mukaber, which borders the Jewish suburb of Armon Hanatziv. The contrast between these two areas is stark: the wide and clean Meir Nakar Street is a world away from the trash-strewn Abu Rabi'a Street, where Palestinian residents pay Israeli council tax but, they claim, rubbish is rarely collected.
The tall iconic pale stone walls of the Jewish settlement, considered illegal internationally, tower over a cluster of houses owned by the neighbouring Abu Jamal family. The blue and white Star of David flags flap along the wall, framed with security cameras, which forms a near semi-circle over the Palestinian neighbourhood.
Israel is holding the bodies of 16 Palestinians who were killed by Israeli security forces while carrying out, or allegedly trying to carry out, attacks against Israeli civilians and security forces. Five of them were from Jabel Mukaber. As a further punishment, the bodies could now be buried in Israeli military cemeteries rather than alongside the graves of their families.
In Jabel Mukaber, the skeleton of the razed Abu Jamal home looks more like a scene from post-war Gaza than East Jerusalem. The roof is still hanging on but cement blocks litter the ground. Next door another house owned by the family has been sealed with concrete. Only one tiny room built by the Abu Jamal family in 1936 has been spared and the elderly Abu Jamal grandmother continues to live in the cramped space.
On 6 October, Israeli security forces blew up the home of Ghassan Abu Jamal, 32, and then sealed the home of his cousin, Uday Abu Jamal, 22, with concrete. Their cousin, 33-year-old father-of-three, Alaa Abu Jamal, saw the demolition. Last year in November, Ghassan and Uday Abu Jamal used a gun and a meat cleaver to kill four worshippers in a synagogue in West Jerusalem, and one police officer.
Another victim died in hospital this week, a year after being hospitalised for his injuries. The Abu Jamal cousins were shot dead at the scene of the attack.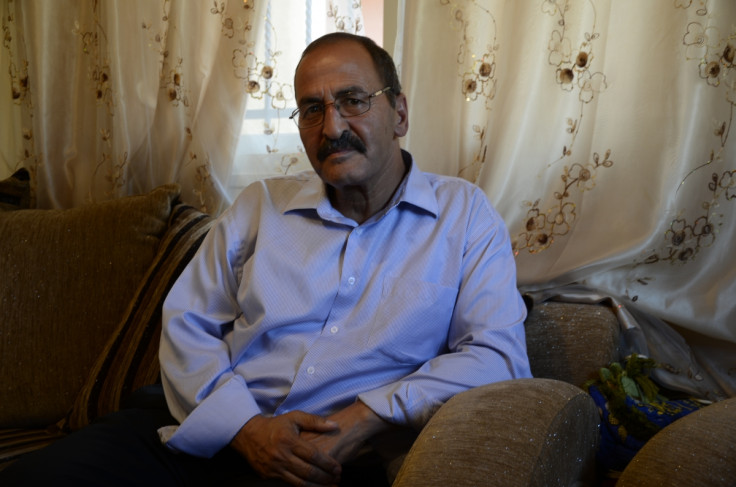 Alaa's father, Daoud Abu Jamal, lives in a multistorey house on the slopes below the two ruined houses. In his sixties, he sits in the cavernous mourning tent with its bright make-shift walls. He is alone. The left side of his face and arm are swollen and immobile after a recent stroke that came on fast, soon after the news his son had followed the same path as his cousins, choosing to attack and kill a week after two family homes were destroyed.
Alaa, who worked for Israeli telecommunications company, Bezeq, used his company van to run over 60-year-old Rabbi Yeshayahu Kirshevsky. In the maniacal attack caught on CCTV, he drove at high speed at a queue of Orthodox Jewish men and women at a bus stop and then jumped out of the vehicle, hacking the rabbi to death with a meat cleaver. He was shot dead at the scene.
"I didn't know it would reach this level, there were no signs. We knew he had some problems at work, but didn't know the pressure he was under and the extent he would go to," Daoud Abu Jamal told IBTimes UK. "Unlike his cousins, he was not a member of any political group, or party."
The same day and within an hour of the Alaa Abu Jamal's attack, 22-year-old graphic designer Baha Allyan, also from Jabal Mukaber was killed by Israeli security forces after police said he carried out a lethal attack on the number 78 bus of the Israeli Egged bus company in Armon Hanatziv. Police say he was one of two Palestinians who boarded the bus armed with a knife and a gun, and killed two Israelis and injured another three.
In the Allyan family living room, not far from the Abu Jamal's house in Jabel Mukaber, Baha's father, Mohammed, a lawyer in his 60s, is cautious with his comments. The details of the attack have been placed under gag order until 10 November.
"I still haven't seen enough information to show me my son carried out this attack," he said.
But despite this, Mohammed said he could understand what would drive his son to commit such violence.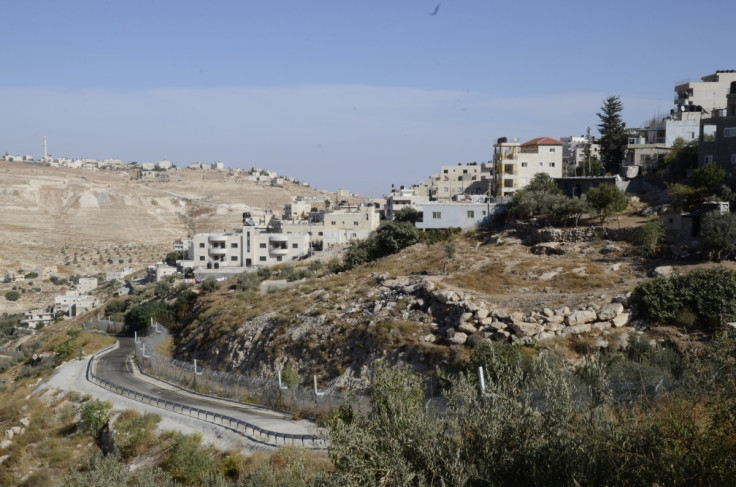 "He worked as a volunteer trying to improve the lives of people under occupation, he saw the effects of occupation every day," he said.
Mohammed is one of 16 sets of Palestinian parents pushing for the release of the bodies of their children. A group of lawyers arrives in the house to push the case, they visit five families that day in Jabel Mukaber.
"Holding the bodies is useless, do they think they can punish the attacker this way by jailing the body? I will not take my son back unless they release all of the other 15 bodies – I don't make any separation.
My son looked at me as depressing, as from the failed generation of Oslo. I confess we had our differences. We wanted him to live his path and I didn't know many of his friends," he said.
Both fathers of the young alleged attackers told IBTimes UK of the disconnection they felt with their sons – a different generation of resisters. Most of the Palestinian attackers in the latest wave of violence, dubbed locally as "the knife intifada", have barely been 20 and, as such, do not remember the bloody years of the Second Intifada.
Days after these violent attacks were carried out all entrances and exits into Jabel Mukaber were blocked off. Vehicles queue each morning and night for up to three kilometres and half-hour journeys were now taking up to two hours.
Israeli leaders have attributed the wave of attacks carried out by Palestinians, which started in October, to Palestinian leadership-led incitement over the esplanade housing Al-Aqsa Mosque – the Noble Sanctuary and third holiest site to Islam, known as Temple Mount to Jews.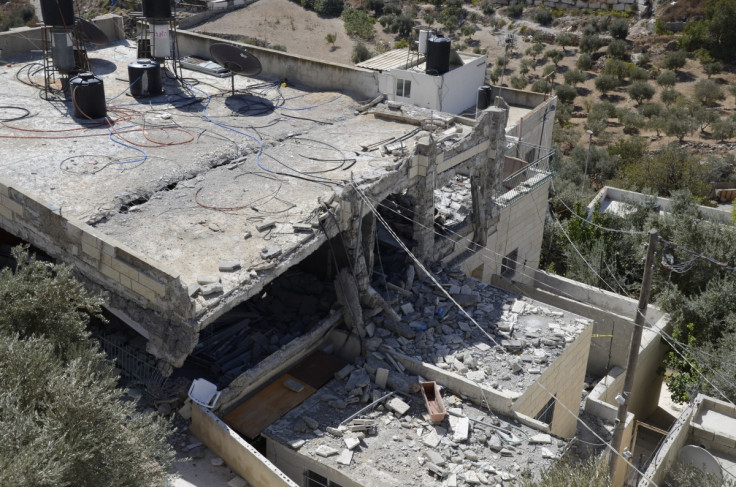 The Palestinian leaders have said Israel is trying to change the status quo on the site by allowing Jews to visit and pray at the site, which they are currently not permitted to do, but arguably nearly five decades of occupation of East Jerusalem is the true pressure point. In the violence this month 70% of the attacks have been carried out by Palestinians from East Jerusalem.
Armon Hanatziv was built right next door to Jabel Mukaber in 1973 on land captured by Israel in the 1967 Six Day War. The Israeli government made an attempt to "unify" Jerusalem by encouraging the Jewish and Palestinian neighbours to share playgrounds, clinics and supermarkets.
But the experiment has failed. After nearly 50 years of occupation the gap between Palestinians and Jewish neighbourhoods has widened, with Palestinians featuring higher on poverty and inequality indexes.
Both sides speak of attacks by the other. On 13 September, 64-year-old Israeli, Alexander Levlovitch, died after he lost control of his vehicle near Jabel Mukaber, crashing into a power pole, after Palestinian youths pelted his car with stones. Immediately after his death, the Israeli government approved easing the rules for police to use live fire and tougher minimum sentences for stone throwing.
Residents of Armon Hanatziv said in September that Palestinian youths threw stones and fire bombs at houses there. One resident told IBTimes UK that their property was hit 18 times in just 10 days sparking a fire inside the home.
Last week police put up a concrete wall between the two neighbourhoods, 300m long and five metres high, in an attempt to curb stone and firebomb throwing on houses in Meir Nakar Street. This is accompanied by a police roadblock and checkpoint at which young Palestinians are often stopped and searched at gunpoint by Israeli soldiers looking for knives.
The checkpoints and searches have made life difficult for residents of East Jerusalem who, unlike Palestinians in the West Bank, are used to moving around the city with relative freedom. But even so, it is the retention of the bodies of the young men accused of knife attacks that hurts the most, Dauod Abu Jamal said.
"The Israelis know how important burying the dead is in Islam – this is collective punishment," he said.