Jerusalem: Israeli man mistaken for 'terrorist' shot dead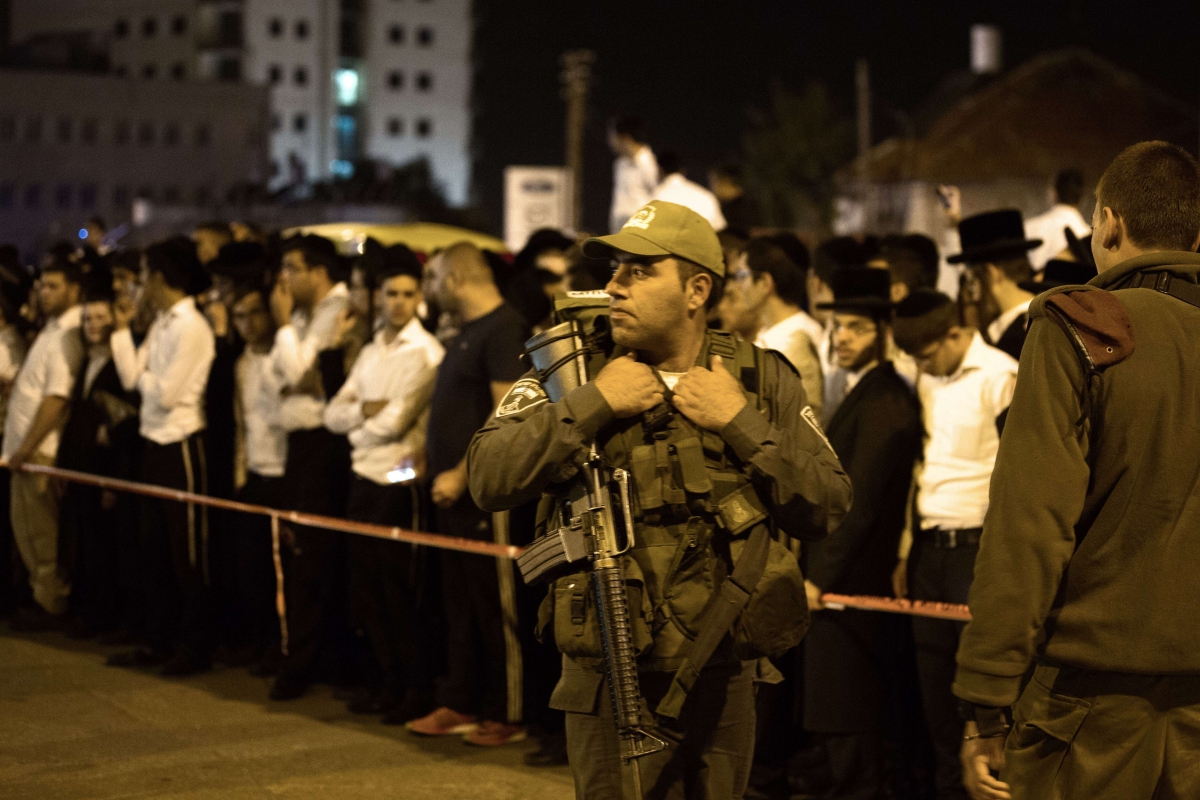 An Israeli man has been killed by security forces that mistook him for a terrorist, in an incident reflecting the high tensions in the region that has been engulfed in a spate of violence. The man, who has not been named, crossed paths with two soldiers who shot him dead as he was getting off a bus in Jerusalem's Yirmiyahu Street, in the north-western Romema neighbourhood.
Before stepping off the vehicle he asked the officers, who were boarding it, to identify themselves, police said. The request raised the soldiers' suspicions and they demanded to see his ID, leading to a confrontation. The man allegedly pushed the officers and tried to snatch one of their weapons. The soldiers opened fire and killed him.
The emergency response team were the first to realise the error. "It seemed to be a 'standard' current terrorist attack, a stabbing attempt, and the terrorist was apprehended," Yehuda Meshi Zahav, the chairman of the voluntary ambulance service ZAKA told the Jerusalem Post. "After I was asked to take care of the body I saw that he was a Jew, and that it was mistake to speak of a terrorist."
Police later confirmed that according to his ID, the victim was Jewish. According to Ynet news website, he was a released Israeli Defense Forces (IDF) soldier now working as a security guard while studying at a yeshiva.
It was not the first time that the tense mood that shrouded Israel and the Palestinian territories amid a wave of Palestinian stabbing attacks has resulted in innocent casualties. Earlier this month, an Israeli Jewish man stabbed another Jew who he reportedly mistook for an Arab in an apparently botched revenge attack at an Ikea store in Kiryat Ata, in the Haifa district.
On 18 October, in another incident, an Eritrean man was shot dead and beaten up by an angry mob after falsely being implicated in a bus station attack in the city of Beersheba. Four Israeli men accused of taking part in what has been described as a "lynching" of by Israeli media were later arrested and are due to appear before a court on 22 October.
Separately, in the city of Beit Shemesh, west of Jerusalem two Palestinian attackers were shot by police, after they stabbed an Israeli man. The victim suffered slight knife wounds while one of the attackers died at a hospital were the second was reported in critical conditions.
© Copyright IBTimes 2023. All rights reserved.