Palestinian leaders have accused Israel of legalising the theft of Palestinian land after the country passed a law that could lead to the retroactive sanction of thousands of West Bank settlement homes.
"Nobody can legalise the theft of the Palestinian lands," Palestinian Tourism and Antiques Minister Rula Maayaa was quoted by the AP as saying on Tuesday (7 February). "I think it is now time for the international community to act concretely to stop the Israelis from these crimes," she added.
The law, the latest in a series of pro-settler moves by the Knesset which has been emboldened by the election of President Donald Trump in the US, essentially sanctions West Bank homes built illegally on privately owned Palestinian land.
"We are voting tonight on our right to the land," Israeli Cabinet minister Ofir Akunis said during a debate ahead of the vote. "We are voting tonight on the connection between the Jewish people and its land. This whole land is ours. All of it."
Under the controversial law the Palestinian land owners are to be compensated for their land regardless of whether they agreed to give up their property. The legislation has been called into question by Israel's attorney general and is expected to be challenged by the Supreme Court.
The vote passed 60-52 in Israel's Parliament, with governing coalition MPs backing the bill. On a visit to the UK, Israel's Prime Minister Benjamin Netanyahu had expressed concern the law could lead to an international backlash. He was not present for the vote in Israel as he was travelling.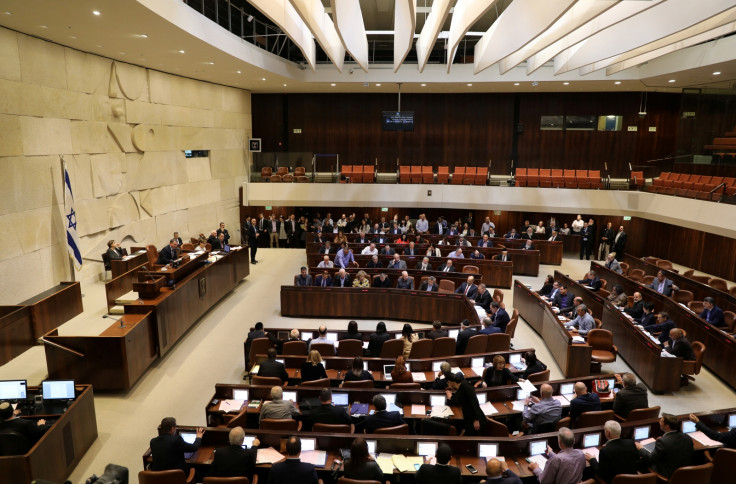 Israel has looked to get the backing of the Trump administration in Washington to smooth over international controversies surrounding the law. The White House had initially said it believed legalising the settlements could be a barrier to Israeli-Palestinian peace. However, the president's office appears to have softened its position saying it would defer comment until challenges to the law have gone through the Israeli courts.
The so-called regularisation bill has been a blow to relations between the European Union and Israel.
Israeli officials had been due to meet diplomats from the EU on 28 February in a watershed summit supposed to signify the thawing of relations between Israel and Europe. However, the EU has said it will now postpone the meeting in light of the legislation.