Pamela Anderson has revealed that her three sons are aware of her sex tape.
The former Baywatch star's infamous sex tape of her with ex-husband Tommy Lee on their honeymoon, was allegedly stolen from their home in 1995 and was subsequently circulated on the internet.
In an interview with Elle magazine she said she doesn't know if her teenage sons, Brandon Thomas Lee, 17 and Dylan Jagger Lee, 16, have actually seen the tape, though she admitted 'they know about it."
"They know about everything," she said. "Stupid Internet. I don't know why everyone is so impressed with it," she said.
Anderson sued the company that was distributing the video and later entered into a business agreement with them, which resulted in both parties benefiting financially.
The star apparently didn't learn from her mistake however, and a second sex tape which featured Anderson with Poison lead singer Bret Michaels was also leaked onto the internet.
The blonde, who was married to Mötley Crüe's Tommy Lee from 1995 to 1998 and Kid Rock from 2006 to 2007 said, looking back she had bought into the rock star image.
"The rock-star thing became very destructive, like, wow. I didn't know what I was doing. I just kind of became that thing. The hair, that rock-star kind of lifestyle, just living a dream. It kind of took over. It started out very innocent and then I turned into a cartoon character. And I started to feel like a cartoon character."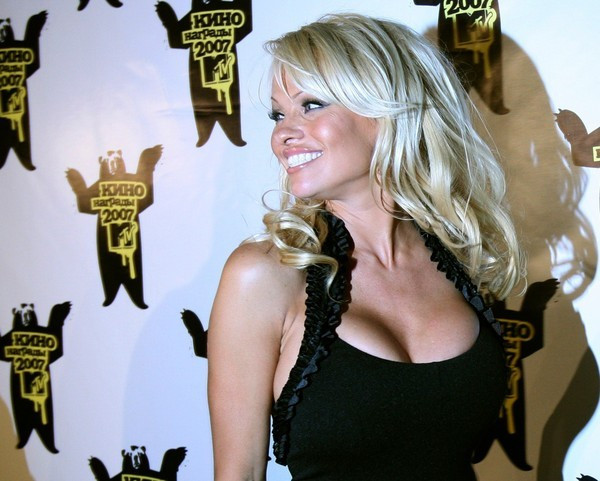 Anderson, who married Rick Salomon for a second time earlier this year, recently unveiled a dramatic new look, far removed from her sex symbol image.
Describing her cropped, pixie haircut she said: "At first I thought I looked like Anderson Cooper, or like a Q-tip, or something, but now I feel really powerful. I thought it would be weird having sex with short hair but then I kind of got into the mode.''
The actress is currently busy with several projects, including a recurring role on the Canadian TV series Package Deal in which she plays a psychiatrist and she has also lent her voice to the movie Unity, which examines how humans, animals and trees all come from the same root.
Other stars lending their voice to the educational documentary include Helen Mirren, Aaron Paul, Catherine Tate, Jennifer Aniston and Ben Kingsley.
The 46-year-old recently posed naked for French magazine Purple.