David Cameron has once again promised to publish his tax returns four years after saying he was "relaxed about the idea" in the wake of him admitting he profited from an offshore trust set up by his father.
After four days of distancing himself from revelations about his late father Ian Cameron's Panama-based tax haven, exposed in the Panama Papers, Cameron finally admitted he owned shares in the trust and made more than £30,000 ($42,000) after he and his wife sold them in 2010 before he became prime minister.
Cameron, who previously said his tax affairs were a "private matter" and currently does not own any shares, offshore trusts or offshore funds in the wake of the Mossack Fonseca leak, now insists he has "nothing to hide" after revealing his connection to Blairmore Holdings – a fund for investors which used "bearer shares" to protect its clients' privacy until 2006.
Cameron told ITV News: "We owned 5,000 units in Blairmore Investment Trust, which we sold in January 2010. That was worth something like £30,000. I paid income tax on the dividends. There was a profit on it but it was less than the capital gains tax allowance so I didn't pay capital gains tax. But it was subject to all the UK taxes in all the normal ways. I want to be as clear as I can about the past, about the present, about the future, because frankly I don't have anything to hide."
Following the interview with ITV's political editor Robert Peston, 10 Downing Street said Cameron will set about publishing his tax returns for transparency purposes "as soon as possible" – a promise Cameron first made more than 1400 days ago.
The prime minister first said he was prepared to publish details of his tax returns in April 2012 after agreeing with Chancellor George Osborne that his senior members of the cabinet should be more open about their financial dealings. The decision was made after Boris Johnson took the decision to publish his own during the London mayoral election.
A Downing Street spokesperson said at the time: "The prime minister is relaxed about the idea of the tax returns of senior cabinet ministers being published – but wants the opportunity to explore how this might work."
A year later, Cameron was against pressed about making his returns public following a tax fraud scandal in France involving former budget minister Jérôme Cahuzac which prompted several French cabinet ministers to reveal their wealth under the orders of President François Hollande.
When asked whether Cameron would follow suite in 2013, his spokesperson said: "The prime minister's view on whether he would be content to publish his arrangements and those of other ministers is that he would be relaxed about that. His view is unchanged. He would be relaxed about doing so."
In January 2015, three years after first bringing up the idea, Cameron again said he would be "very relaxed" about publishing his tax returns and insisted there would be no surprises. He said during a speech in Ipswich: "There's no secrets about my status. I am paid very handsomely as your prime minister and that's my main source of income, and I have a house I used to live in before I moved into Downing Street and I rent that out and I get income from that.
"I don't have other sources of income. There will be no surprises in terms of my tax affairs but I am very relaxed as I've always said – nothing has changed about that issue."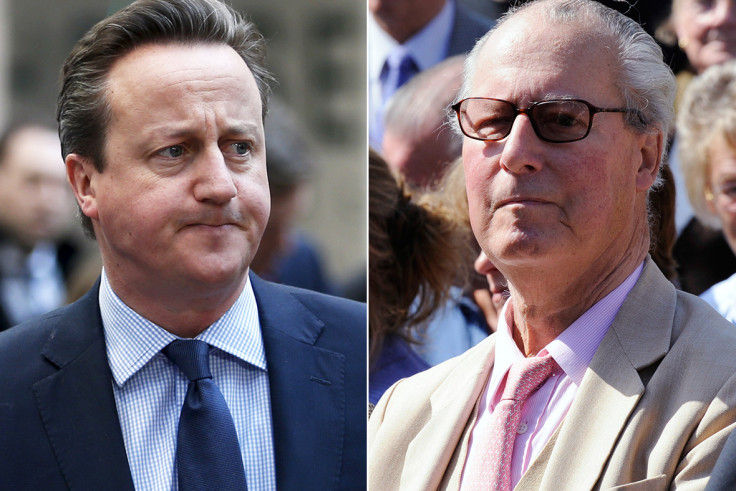 There are calls for Cameron to "resign immediately" following his admittance he profited from his father's tax haven. Labour MP John Mann said the prime minister should stand down as he has been "less than honest" and "most decent people would expect nothing less".
Lib Dem Leader Tim Farron added "The prime minister has for days denied that he had offshore funds but has been dragged to the truth. For ordinary taxpayers to have faith in the system they have to be able to have faith in their leaders. They deserve better than half-truths and qualified statements."
Mossack Fonseca director Ramon Fonseca has denied any wrongdoing. He said the firm had suffered a hack on its database and described the leak as "an international campaign against privacy", according to Reuters.